BARODABRI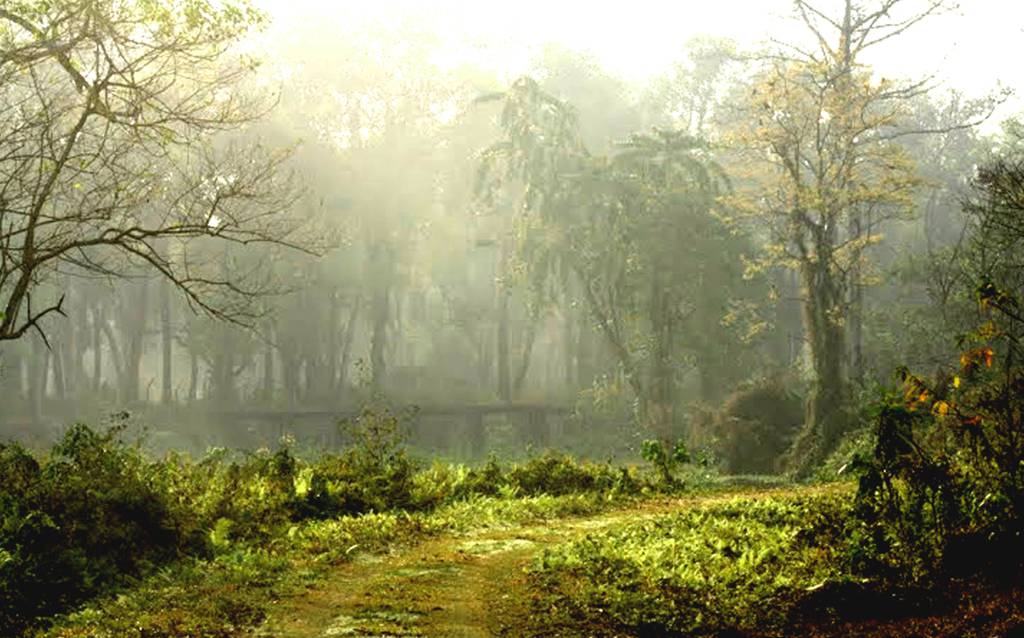 Situated at 3 km from Hasimara Air Force Base is Barodabri. It is a small village adjacent to Hasimara Air Force base in the Dooars region and 15km from Jaldapara National Park. The forest accommodation facility in Barodabri has been the highlighting feature of this small village. River Torsa flows through the back of the village making the ambiance of Barodabri more tranquil.
Located at the vicinity of Chilapata Forest Barodabri is a quaint and serene hamlet which is reported to harbor 23 species of carnivores and herbivores, approximately 180 species of bird, 22 species of reptile due to which spotting of wild animals in this forest is not an uncommon event but it sure to mesmerize all the visitor. Not only does Barodabri is rich in flora and fauna but it is also surrounded with the lush green tea gardens which adds more natural beauty to this place for all the visitor. The best season to visit Barodabri is October to May. There are many places of interest nearby Barodabri South Khayerbari Nature Park, 20 km from Barodabri. Other attractions include Buxa Tiger Reserve (60 km), Phuentsholing in Bhutan (20 km) and Kunjanagar Eco Park (30 km) making Barodabri base for all the people who want to explore the Dooars region.
Barodabri is easily accessible by the visitor and the early morning visit to the Chilapata Forest is the most famous attraction of this quaint village. The most common animals sighted during this visit are Deer, Indian Bison (Gaur) and other wild animal. The morning drives take the visitor to the Kodalbasti village and CC Line which is ideal for wildlife sightseeing. But if you want to spend some quality time with your loved ones than you can go for a walk around the village where river Torsa is running with the drop back view of the Chilapata forest making it an ideal spot for a laid back afternoon. Barodabri is the perfect place to find the peace, thrill along with the astounding sceneries.
Places to visit in Dooars