BHUTAN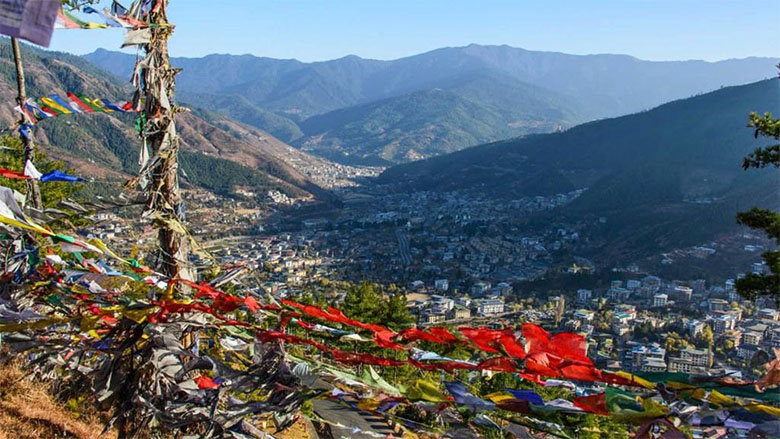 Bhutan, also known as the Land of the Thunder Dragon is a scenically blessed Mountain Kingdom in the domain of Eastern Himalayas. Reckoned as the world's last remaining Buddhist Kingdom Bhutan was a place secluded from the outside world until in 1974 it opened its border for the tourists.
Bhutan the kingdom of rolling hills and towering crags certainly has a strange charisma which has lured travelers from around the globe. Bhutan is a country where the mountains are magnificent, the forest are dense, the people are delightful, the air is pure, the architecture is inspiring, the religion is exciting and the art is superb.
Interesting Facts about Bhutan
Did you know, Bhutan is the only place in the world, where gross profit is calculated in terms of Happiness!
Things to do in Bhutan
Trekking in Taktsang Monastery and Mt. Chomolhari
Hiking in Cheri Monastery
Learning about the indigenous culture of Bhutan
Things to see in Bhutan
Buddhist Monasteries
Ancient Dzong
Amazing Museum
Places to visit in Bhutan
Visitors can explore all the amazing places of Bhutan and partake in all the adventurous activities at a reasonable price with Bhutan Tour Packages of North Bengal Tourism. Along with being reasonable the Bhutan Tour Package of North Bengal Tourism is fully tailor-made according to preferences of the travellers. North Bengal Tourism offers the best budget Bhutan Tour Packages.
Currency Used In Bhutan
The currency of Bhutan is known as Ngultrum the value of which is equal to Indian Currency. Visitors should be weary to carry extra cash since in the many places of Bhutan ATM might not be available.
Hotels in Bhutan
Travelers will find a vast option of accommodations in Bhutan. Visitors can either chose to stay in cozy home stays or resorts or budget hotels in Bhutan.
With Hotel Booking Service of North Bengal Tourism, travelers can book hotels in Bhutan of their liking along with saving ample of time and money.
How to Reach Bhutan
By Air: Bhutan has its own international airport in Paro. So the travelers who want to visit Bhutan can board a flight from any major cities of India to Paro Bhutan.
By Rail: The nearest railway station of Bhutan is the Hasimara Railway Station(HSA). From Hasimara Railway Station its a 7hrs. drive via Phuentsholing to reach Thimphu, the capital city of Bhutan.
Distance: The distance between Hasimara(HSA) to Bhutan is 183 kilometers.
By Road: Most travelers like to start their journey to Bhutan from Phuentsholing, the southern border town of Bhutan. From Phuentsholing it is an overall 51⁄2hrs. journey to reach Thimphu, the capital city of Bhutan.
Distance: The distance between Phuentsholing to Bhutan is 165 kilometers.
With car rental service of North Bengal Tourism travelers can at a budget friendly price can hire a car from Phuentsholing to Bhutan or rent a car from Hasimara to Bhutan.
Best Time to visit in Bhutan
April to June: During this time of the year the valleys of Bhutan are covered with the vibrant color riot of blooming Rhododendron and Jacaranda. Visitors can also enjoy the pleasant weather of Bhutan during this season.
July to September: During monsoon season, Bhutan receives an average rainfall. If the visitors do not mind the humid and wet weather, they can visit Bhutan during this time.
October to March: Winter season is the best time to visit Bhutan. With little to no rain, the sky during time of the year remains clear which offers the visitors an impeccable vista of snow capped Himalayan Range bounding Bhutan.