CHALSA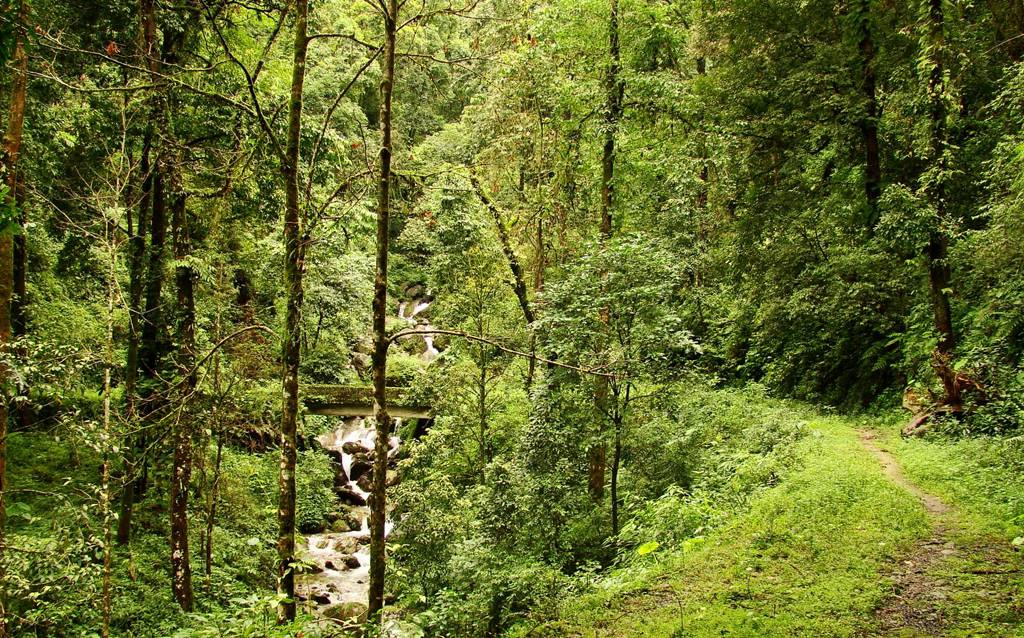 Chalsa is a very small town in Dooars region mostly known as the "Queen of Dooars" and one of the most visually attractive destinations of West Bengal. Chalsa is located at an average elevation of 163 meters (535 feet). It is the headquarters of the Matiali community development block under the Malbazar subdivision of the Jalpaiguri district. Chalsa was mostly known for the weekly market at Mangalbari Hat and as a stopover for buses heading towards Dooars. But with its scenic beauty it has gained attention as a famous picnic spot in Dooars. Chalsa is also a tea plantation area and known for its drives. Surrounded by Gorumara National Park and Chapramari Wildlife Sanctuary dense forests, wildlife animals, various birds and also the hills are the main attraction in Chalsa. Jaldapara National Park and Buxa Tiger Reserve are also nearby Chalsa. So, this region is rich with various wild animals. A variety of floras and orchids are also available in Chalsa.
The national highway connecting the North-East with West Bengal passes through Chalsa. From here the road to left leads to Samsing which is about 15 km. Hence Samsing, Bindu and Murti are some of the other famous tourist destinations near Chalsa. All these are offbeat destination of Dooars Region. Chalsa is famous for being the base of exploring verdant wildlife sanctuaries, the most notable of which is Jaldapara. The forests in the Dooars have a large variety of deer, namely, the sambar, barking deer, spotted deer and the hog deer. Gorumara Wildlife Sanctuary, another haven for wildlife, is known for its flora and fauna, rich wild life, which includes elephants, guars, pigs, reptiles, birds and fishes. It is the home to one horned Rhinos and here more than 100 varieties of birds are regularly spotted. Buxa Tiger Reserve, covering an area of 761 sq. km, is a paradise for nature lovers and trekkers and another favored destination of Chalsa. The major attraction of Buxa Tiger Reserve is the Buxa Fort and here visitors can also spots other animals like Leopards, Elephants, Chital, Sambar, Barking deer and Malayan Giant Squirrel.
Accommodation
Being a pictorial town, visitors while traveling Chalsa can select from a vast range of accommodation facility. Here visitors will find various resorts and lodges in and around Chalsa. There are also many cottages, and hotels in Chalsa.
Best Time To Visit Chalsa
The weather of Chalsa is identical to the state of West Bengal. Besides monsoons, the climatic conditions remain pleasant throughout the year, which makes Chalsa a year round destination. The best time to visit Chalsa is from November to April. During this time visitors can enjoy the soothing weather of Dooars region and partake in activities like trekking while visiting Chalsa.
How To Reach Chalsa
Chalsa is situated on the way towards Birpara and Alipurduar from Siliguri via Malbazar. It takes around 1.5 hours from Siliguri both on road and railways to reach Chalsa. The closest airport of Chalsa is Bagdogra airport. The distance between Bagdogra to Chalsa is 60km. From Bagdogra Airport visitors can easily hire a car to reach Chalsa.
Places to visit in Dooars