Chapramari Wildlife Sanctuary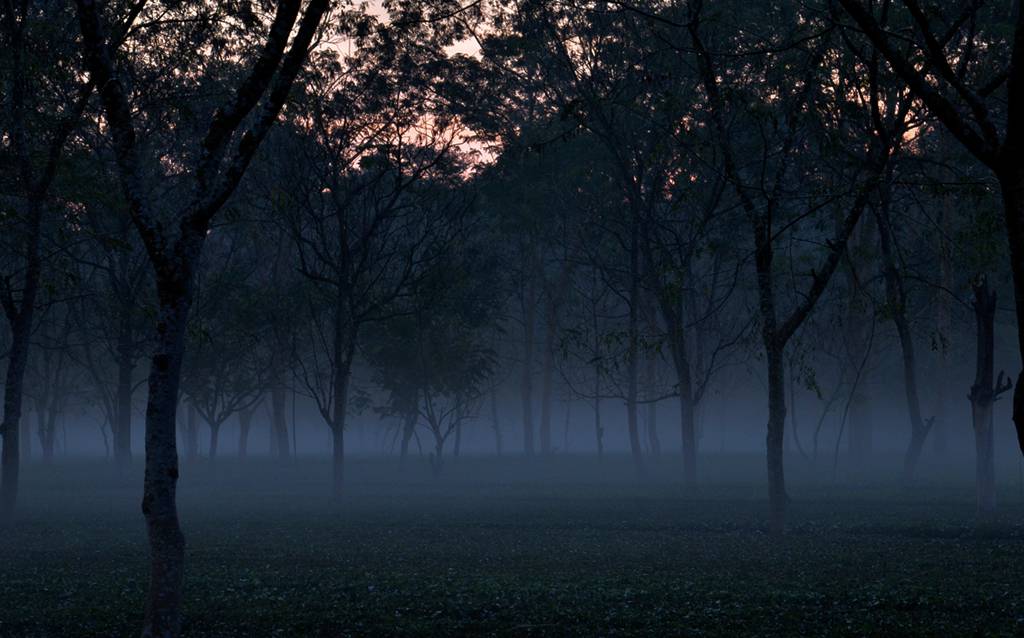 Chapramari Wildlife Sanctuary, situated in the vicinity of Gorumara National Park is another famous tourist attraction in Dooars. Best known for its large elephant population, Chapramari was declared as a wildlife sanctuary in 1998. Chapramari Forest is bounded by shimmering river streams making it an ideal place to partake in angling and boating while traveling in Dooars. Chapramari derived its name from the native language where the 'Chapra' stands for a variety of small fishes found in northern Bengal, and 'Mari' stands for 'abundance'. If you love nature, then the verdant forest of Chapramari is bound to amaze you.
Attractions in Chapramari Wildlife Sanctuary
In the vicinity of River Murti, visitors will find a watchtower, the prime attractions of Chapramari. The amazing location of Chapramari Watchtower allows the visitors to spot a herd of wild elephants in their natural habitat along with other wild inhabitants of Chapramari Wildlife Sanctuary like wild boar, barking deer, gaur, and sambar. Overlooking the glistening water of River Murti Chapramari Watchtower is also an ideal place for bird watching in Dooars. During the winter season, migratory birds are seen flocking along the river banks of Murti making Chapramari a birding paradise for the avid bird watchers.
Activities in Chapramari Forest
Accounted as one of the oldest forests of India, Chapramari Wildlife Sanctuary was declared as a forest reserve in 1895 and it was entitled as a National Wildlife Sanctuary in 1998. Blessed with rich flora and fauna sighting of Gaur or the Indian bison is not uncommon while visiting Chapramari. In recent years Chapramari with its verdant forest has become one of the famous tourist destinations of Dooars. The best way to relish the beauty of this oldest forest reserve is to partake in a jungle safari. Chapramari Jungle Safari is one of the most famous tourist activities of Dooars. Although it is comparatively smaller than other forested areas of Dooars, Chapramari is endowed with enthralling ecology. To add more to its charm, the forest is surrounded by the shimmering river stream of Murti River on the west side and on the East Side by River Jaldhaka.
Places to Visit near Chapramari
Apart from Chapramari, there are several other forest and tourist sites travelers can visit. Some of the best tourist sites near this wildlife sanctuary are:
Gorumara National Park
Gorumara National park is merely 20 km driving distance away. It is one of the prominent national parks in India stretching over an area of approx. 80 sq. km. It is in the Dooars region and quite popular among the tourists due to its large population of one-horned rhinoceros. Apart from rhinoceros, it also holds various other species of wild animals, trees, and birds. The most sighted animals are Rhinoceros, Asian elephants, Gaur, Chital, Sambar Deer, Sloth Bear, Hog Deer, Barking Deer, Wild Boar, etc.
The bird enthusiasts can get to see several colorful birds namely Sunbird, Scarlet Minivet, Flycatchers, Indian Hornbill, Woodpeckers, Pheasant, Peafowls, and more. The Jungle Safari of Gorumara National Park lets the travelers witness the wilderness of Dooars quite closely. Apart from getting the view of wildlife by Jungle Safari, there are several watchtowers from where visitors can get a great view of the jungle along with the wild animals wandering at leisure or drinking water.
Murti
Murti is just 9 km away famous for its mesmerizing scenic beauty. Nestled beside the shimmering Murti River, this place lets you experience the magnificent vista of the forest of Dooars. The bank of river Murti is the main attraction here which becomes a popular picnic spot during the season of winter. In this season, a plethora of migratory birds also get attracted to this place and make it safe haven for them. As result, many avid birdwatchers can be seen flocking here with their binoculars and DSLR Cameras.
Jhalong
Some of the popular offbeat destinations of Dooars such as Jhalong, Bindu, and Paren can easily be visited from Chapramari Wildlife Sanctuary. Approx. 15 km distance away, Jhalong is a hamlet in the Kalimpong District of West Bengal. Situated near the Indo-Bhutan border, the village is trendy due to its placid environment, surrounding thickly wooded forest, and the magnificent view of the astounding hills of Bhutan in the backdrop.
Bindu
10 km more driving distance away from Jhalong, travelers can also visit Bindu another pictorial hamlet famous for cardamom plantation. The luxuriant forest and the surrounding hill create a magical atmosphere and natural beauty which cannot be denied visiting by any nature-loving enthusiasts. The Bindu Dam constructed over the Jaldhaka River attracts hundreds of migratory birds. Avid bird watchers can easily visit the hamlet from Chapramari Wildlife Sanctuary
Paren
Amidst alpine forest and also quite adjacent to Indo-Bhutan Border, Paren is another tourist spot to visit near Chapramari Wildlife Sanctuary. Just like Jhalong and Bindu, Paren is also about offering a pictorial view of nature equipped with lush alpine forest, a view of astonishing hills, and more. Several nature enthusiasts visit the hamlet for forest treks, jungle drive, and for bird watching activities.
Best time to Visit Chapramari Forest
Far from the hassle of daily life relish the serene ambiance of Chapramari Wildlife Sanctuary while being surrounded by the emerald green subtropical forest. The unchartered beauty of the Chapramari forest can be enjoyed throughout the year except during the monsoon. Since every year all the forest of Dooars region remains close from 15th June to 15th September.
Accommodation Options
For visitors who want to stay inside Chapramari Forest or close to it, the following are the accommodation options available:
Chapramari Forest Bungalow: Visitors who wish to explore Chapramari, the oldest forest reserve of West Bengal can stay in Forest Bungalow built in the verdant forest of Sal trees. Maintained by government officials all the booking for the Chapramari Forest Bungalow is to be done in advance.
Chapramari Wilderness Camp: Also known as Panjhora Wilderness Camp, this accommodation is infact quite adjacent to Chapramari Forest. Most of the basic amenities are here in these cottages. Run by the Forest Department of West Bengal, the accommodation is built near the Murti River. While staying at the cottages, visitors will be getting a beautiful view of the bridge across river Murti.
How to Reach Chapramari Wildlife Sanctuary
Located 68km from Siliguri, the closest railway station from Chapramari Wildlife Sanctuary is in Chalsa. But visitors prefer to board a train for New Mal Junction (NMZ) or Malbazar to reach Chapramari due to its connectivity. The distance between New Mal Junction to Chapramari being around 15km. either way, visitors can hire a car from the respective junction to reach Chapramari Wildlife Sanctuary.
F.A.Q on Chapramari Wildlife Sanctuary
Q. Is Chapramari Forest worth visiting?
For those who want to experience the wilderness of Dooars, Chapramari Forest is truly worth visiting.
Q. Is Jungle Safari available in Chapramari?
Just like Gorumara National Park, Jungle Safari is available to try even in this forest.
Q. How can I reach this Wildlife Sanctuary?
This wildlife Sanctuary can be reached quite conveniently from all its nearby destinations such as Siliguri, Bagdogra Airport, NJP, and more.
Q. Which animals can be sighted in this forest?
In the forest of Chapramari, one can get to see wild boar, barking deer, gaur, elephants, and sambar.
Q. What is the distance between Gorumara National Park and Chapramari?
The distance between Gorumara National Park and Chapramari Wildlife Sanctuary is close to 20 km.
Q. What are the nearby tourist spots from this forest?
From this forest, the nearby tourist spots are Gorumara National Park, Jhalong, Bindu, Paren, etc.
Q. Can Senior Citizens visit the forest?
Yes, senior citizens those who are eager to explore the forest can do it quite conveniently and without any hassle.
Q. Can I avail Elephant Safari at Chapramari Forest?
No, you cannot. You only can avail Jeep Safari at Chapramari Forest between the months of mid-September to mid-June.
Q. Can I go for Jeep Safari at any day of a week?
No, the Jeep Safari is not available every Thursday of the week. Moreover, the Jungle of Dooars remains closed from June 15 to September 15 every year. So Jeep Safari does not take place throughout these months too.
Places to visit in Dooars