CHARKHOLE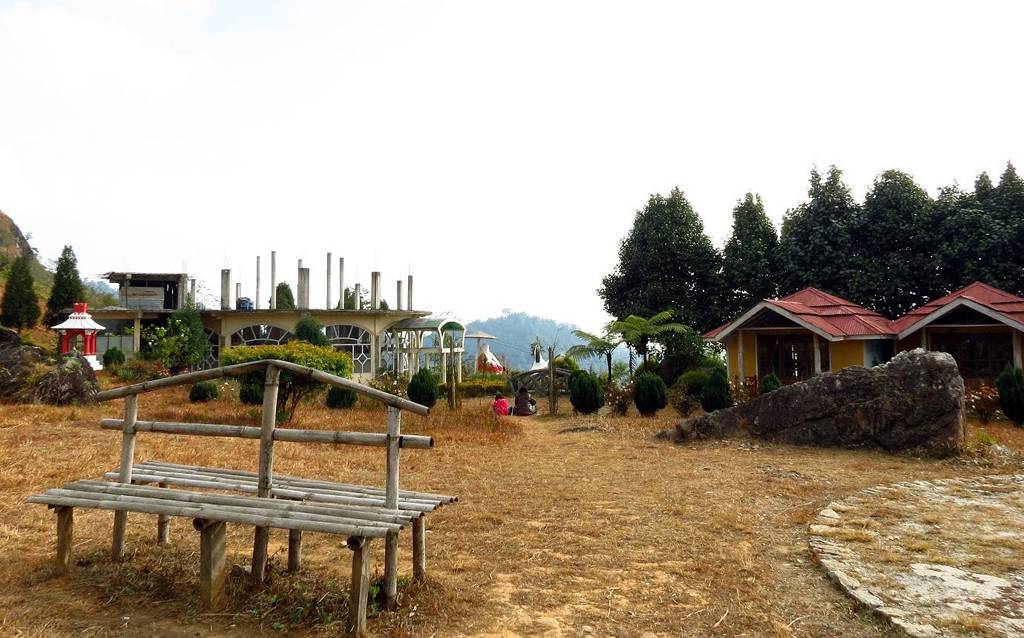 The nature has abandoned all its wealth in this solitary land placed at the lap of the Himalayas at an altitude of 5000ft (Approx). Situated at a driving distance of 45 minutes from Lolegaon at a distance of 12 kms and at a driving distance of 1.5 hours from Lava, which is 27 kms from Kalimpong, the small Lepcha village of Charkol (also spelled as Charkhole), popularly known as Charkol Lolegaon, is indeed heaven on earth with all natural surroundings.
With the widest possible view of the snow capped view of mighty Kanchenjunga, Charkhol offers an mysterious warmth with honest hospitality, deep moist forest of huge Pine, Cypress, Oak, Shal and Rhododendrons. The place is a heaven for bird watchers. Several rare species including Blue Fronted Redstart, Indian Robin, Green Backed Tit, Pipit, Ashley Prinia and many others will surely amaze you. The chirps of these beautiful birds along with some very rare species of Butterflies all around will definitely charm you in Charkol. Some wonderful variety of flowers and Flowers and Orchids adds beauty to the place. The spectacle of scintillating sunrise or sensuous sunset from the nearby hilltop of Jhandi Dara is an experience of the lifetime. On clear days even the mighty Mt Everest is visible from the spot.
Charkol offers quite a few short trek routes and excursion points too. An excursions to Kaffer Lolegaon (12Km), Lava (39Km), Rishyap (30Km), Pedong(50Km), Rishi (30 km from Pedong), Rikisum (53Km) and Gumba Dara (29Km) make holidays at Charkol Lolegaon cherish able for lifetime. The most lucrative attraction at Lolegaon is however, the famous 'Canopy Walk' along the hanging wooden footbridge amidst the huge pines and oaks, which give the enthralling feel of the surrounding beauty and wilderness. Another new found wonderland "Chuikhim" is just a walk away from Charkol. The locals live mainly on farming and agriculture, Elaichi, Tea are the main plantations here and their hospitality is truly amazing. The place is already known to Motor Car Rallys as it is the highest motor rally point in the entire region. The Charkol already won many prestigious awards like "Most promising offbeat destination".
Taking a stroll in the nearby place, bonfire under the starry night, the Milky Way splashed across the sky is an incredible sight, and amateur and professional photographers alike love to capture scenes of the night sky that only a light-pollution-free area can offer. In Charkole you can witness this beautiful view. So, just pack your bags and get ready for a memory to be cherished for years.
Places to visit in Darjeeling