CHELE LA PASS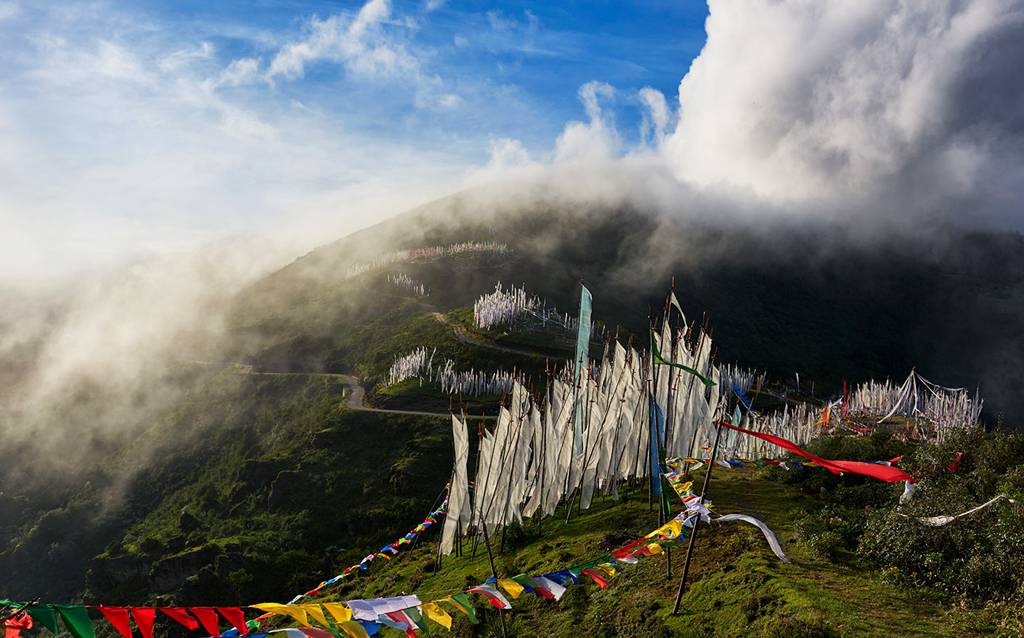 Chelela Pass situated at an altitude of 3988mt is another highest motorable point after Dochula Pass in Bhutan. Chelela is a mountain pass located in the western region of Paro Valley. It is located between the two of the most picturesque location of Bhutan, Haa Valley and Paro valley.
Chelela pass is famous in Bhutan for offering the panoramic vista of snow capped Himalayan Mountain Range like the magnificent Mount Chomolhari. With an altitude of 7329mt Mt Chomolhari also known as "Mountain of the Goddess" is the most sacred peak in Bhutan. Chelela Pass with its amazing vista of snow capped mountain range and serene ambiance has become one of the must visit places in Bhutan.
Things To Do In Chelela Pass
Trekking to Haa Valley
Picnicking
Mountain Biking
Places To Visit Around Chelela Pass
Haa Valley
Kyichu Lhakhang
National Bhutan Museum
Thimphu
Travelers can visit Chelela Pass and its surrounding places at a reasonable price rate with the Paro Bhutan Tour Package of North Bengal Tourism.
How To Reach Chelela Pass
Visitors can hire a car from Paro or use a shared taxi to reach Chelela Pass from Paro. From Paro Chelela Pass is situated at a 1hr driving distance.
Distance: The distance between Paro to Chelela Pass 37 kilometers.
Best Time To Visit Chelela Pass
April to June: During this time of the year, along with the pleasant weather of Chelela Pass, visitors also get to witness the vibrant vista of blooming rhododendron sprawled in the valleys enclosing Chelela Pass. It is the best time to visit Chelela Pass for picnicking.
July to September: During Monsoon season, apart from the occasional rainfall it is also an ideal time to visit Chelela Pass of Bhutan.
October to March: Winter season is the best time to visit Chelela Pass to witness the snow capped Himalayan range looming above the Haa Valley from Chelela Pass while being engulfed by the cold air.