CHERI MONASTERY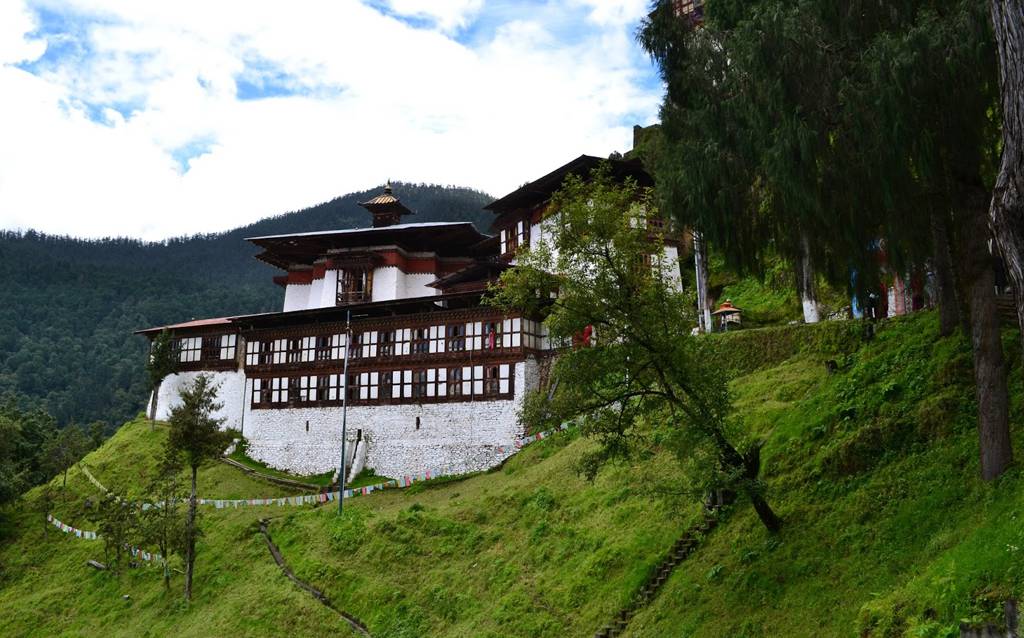 Cheri Monastery also known as Chagri Dorden Monastery is a Buddhist Monastery of Thimphu Bhutan. Perched on a hilltop at an altitude of 2850mt, Cheri Monastery is overlooking the pictorial Thimphu Valley. Cheri Monastery is famous for its hiking route in the Thimphu.
According to the historical records in 8th century, Cheri Monastery was visited by Guru Padmasambava and other revered saints like Phajo Drugom Zhigpo in 13th century making it famous religious site in Thimphu.
Blessed with the presence of many revered saint and philosophers Cheri Monastery with its rich history and pictorial view has become a must visit destination of Bhutan and a favored sightseeing place in Thimphu for the travelers who want to learn more about the Buddhist philosophy.
History Of Cheri Monastery
Cheri Monastery was built in 1620 under the commandment of Ngawang Namgyal, the first Zabdrung and the unifier of Bhutan. Zabdrung Ngawang Namgyal spent three years in strict retreat in Cheri Monastery and spent rest of his life in this monastery. During his time at Cheri Monastery Zabdrung in 1623 established the first Drukpa monastic order in Bhutan.
Interesting Facts About Cheri Monastery
Did you know? The remains of Tempi Nima were preserved in the Silver Chorten of Cheri Monastery it was smuggled from Tibet.
Things To See In Cheri Monastery
Silver chorten with the remains of Tempo Nima in Cheri Monastery
Panoramic view of Thimphu Valley from the window of Cheri Monastery prayer hall
The alpine forest enclosing Cheri Monastery
The architectural structure of Cher Monastery
Things To Do In Cheri Monastery
Hiking to Cheri Monastery
Meditating with the monks of Cheri Monastery in the prayer hall
Learning about the importance of Drukpa Kagyu lineage in Cheri Monastery
Spotting mountain goat while trekking to Cheri Monastery
How To Reach Cheri Monastery
Located in the outskirts of Thimphu Valley, the most convenient way to reach Cheri Monastery is by trekking from Thimphu. It is an approx 3½ hrs hike to Cheri Monastery from Thimphu Valley.
Distance: The distance between Thimphu to Cheri Monastery is 15 kilometers.