CHILAPATA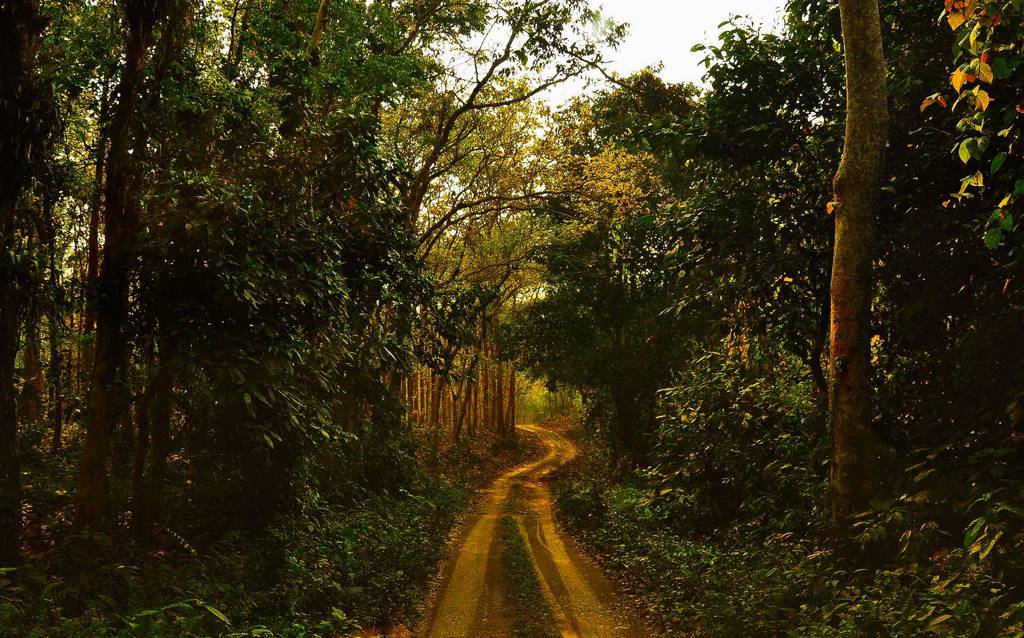 The Chilapata Forest is a dense forest near Jaldapara Wildlife Sanctuary in Dooars. Chilapata has become a favourite Tourist destination for many in the recent past. You can go for a visit with permission of the forest department and accompanied by approved guide. Chilapata can easily be visited from Jaldapara as part of day sightseeing tour as the distance is barely 15 kms. The chief attraction at Chilapata is the "Nalraja Garh" or the fort of the Nal kings. The fort was built during the Gupta period in the fifth century, although the fort itself is in ruins now, it has tremendous archeological importance and reminds one of the golden age in the history of India. Among the wildlife, one horned rhinos, large number of elephants, bison, deer, and leopard, lesser cats, cheetah, sambar, barking deer, wild boar etc. are available here. Chilapata forest near Jaldapara Wildlife Sanctuary (WLS) is the main corridor between the Buxa Tiger Reserve (BTR) and Jaldapara WLS for the Elephants. It is very dense forest and a small car drive/biking through the forest is just wonderful experience. One can have a 24 Km drive from Sonapur chowpathi to Gurudwara at Hasimara through the dense forest Chilapata. There are daily bus/other vehicle service too. You may come across wild animals at the forest roadside if you are lucky. One of the main attractions of Chilapata Forest is the Nal Rajar Garh or Fort of Nal Kings which was believed to be built during Gupta dynasty (The Golden age of India). Though the place is poorly maintained by the archeological department, the ruins are still found here.
Chilapata Forest Safari
While visiting Chilapata Forest you may also go for a guided safari inside the Chilapata forest towards Mendabari watch tower and KodalBasti forest. The jeep safari in Chilapata Forest is one of one of the prominent tourist attraction of Dooars. The CC line is the key place where one horned rhinoceros are more likely to be found at the afternoon every day. One can enjoy the smooth walking of rhinoceros standing at the CC line watch tower. You can have a tea garden tour to the nearby Mathura Tea Estate and can have a cultural experience by the Rabha Tribal Community as well. Leopards, one horned rhinoceros, wild pigs, peacock, elephant, monkeys more than 20 species of carnivores and herbivores, more than 175 types of birds, 22 species of reptiles, etc are found here. This place is indeed a hidden treasure of biodiversity. Lots of species are yet to be discovered till date from Chilapata Forest.
Accommodation
On the vicinity of Chilapata Forest, West Bengal Forest Department Corporation Ltd (WBFDC) has built a forest rest house. It is a Forest Bungalow sited midst dense forest of Sal Tree. Visitors can also opt for lodging in Chilapata Jungle Camp.
How To Reach Chilapata Forest
Located 20k from Alipurduar visitors can easily reach Chilapata Forest by boarding a train for Alipurduar Railway Station. From Alipurduar Railway Station visitors can hire a car/taxi to reach Chilapata Forest.
Places to visit in Dooars