CHOTA MANGWA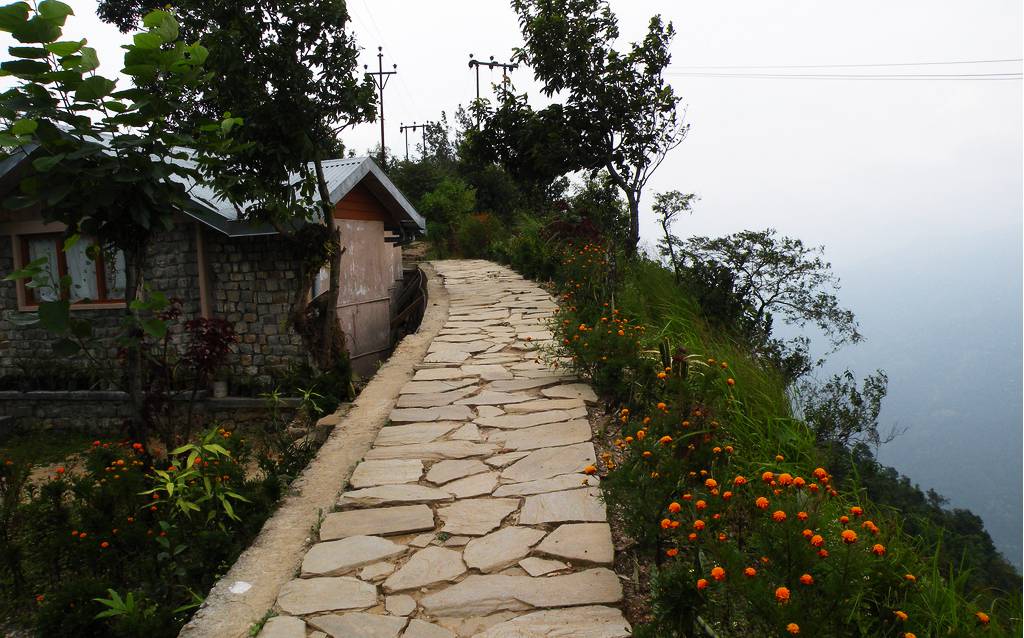 Chota Mangwa, a small hilly village in secluded environment of Darjeeling district, west Bengal, distance from Darjeeling city only 35 K.M. It will take around half hours short driving to Chota Mangwa from Darjeeling city. Curved Tista River flows from very near of this village, its lays between Kalimpong of Darjeeling West Bengal and Namchi of Sikkim. If you are looking ahead you can see sparkling sculpture of Lord Shiba from Namchi (Sikkim) Chardham.
In Lepcha language Chota Mangwa means 'A small place of finger millet'. Chota Mangwa is a charming quiet village located amidst orange gardens with majestic views of Mt. Kanchenjunga. Winding village alleys passing through landscaped gardens and cottages with viewpoints located everywhere along the mountain slopes make this village one of the undiscovered gems of Eastern Himalayas. Chota Mangwa is relatively a new destination nestles at the top of the Mangwa hill in the Darjeeling district, offering picturesque view of the snaking Teesta River and magnificent mountains. Chota Mangwa is an eco village where no vehicles ply within its area and tourists must leave their car before entering it. A trip to this exotic destination will offer you the true essence of village life nestled in the lap of mountain.
Take a stroll through the nearby Takling village to see the 100yrs old monastery, a nature walk through the mountain forests and many orange orchards were you are allowed to pick up the oranges that fall off to the ground and savor the natural juices. Lopchu is another small village and located close by. You can visit the orange juice manufacturing unit here and see how the juice is produced. Chota Mangwa is a hot spot for birding, through the year this place attracts number of bird watcher from around the country. You can visit Chota Mangwa throughout the year but to get the view of orange orchards the best time to visit is during November and December. At monsoon or after monsoon Chota Mangwa is covered by lush green.
Chota Mangwa is a perfect holiday home if you are a nature lover and want to break away from your day to day busy, noisy, hustle bustle life activities to a more peaceful and solitude way of life. You will have a lifetime of pleasant and healthy experience during your stay in Chota Mangwa. The breath-taking view of Mt. Kanchenjunga outside your room, the surrounding ecstasy of calm nature and early morning birds chirping will certainly give you a wonderful experience for lifetime.
Places to visit in Darjeeling