DARJEELING ROPEWAY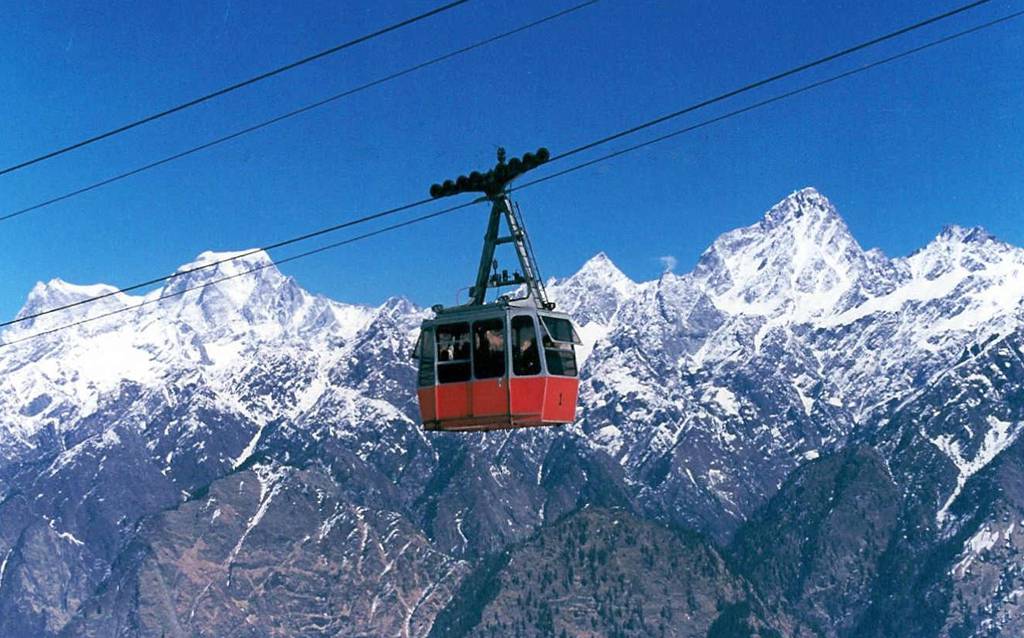 One of the best ways to experience the panoramic views that Darjeeling is so famous for, is by taking a ride on the ropeway. It's also called the Rangeet Valley Cable Car because of the spectacular view of the valley around the river Little Rangeet. It consisted of sixteen cars and plied between the "North Point" in the town of Darjeeling and Singla on the banks of Ramman River. The journey of ropeway offered beautiful views of the hills and the valleys around Darjeeling. The ropeway was started in 1968 by the forest development department and comprised only a single car which ran one way. Later it was upgraded to 16 cars and went to and from. The ropeway passed over dense forests, mountain ridges, waterfalls, flowing rivers, green valleys and tea gardens.
The cable system is supported with monocables and provides with a ride of 2 to 2 ½ hr to the Takavar tea estates. It is an ideal spot to watch the whole of Darjeeling from a scary elevation and the joy is doubled up panorama of birds and butterflies at the top. A ride definitely not for faint hearted, the passenger ropeway gives a mind-blowing view of Tea expanses down the valley. At the beginning the ropeway was designed to cover 2134 m (7,001 ft), starting from North point and ending at Singla on the river bank of Ramman. A short stopover at Tukver, Burnesbeg and Singla tea gardens, it reached Singla Bazaar, 8 km from beginning point. The Great Rangeet flows from the glacial elevation of Kabru, in the lower regions of the Kanchenjunga, meeting first the Ramman and then the Little Rangeet further down. Singla offers are a view of the valleys of these two streams. The Little Rangeet flows across the lush green Bijanbari valley.
While the Little Rangeet is overflowing with trout, the valley has wildlife, flowers and butterflies. The ropeway was stopped in October 2003 after four tourists died when the cable snapped causing two cars to plummet down the hill. In 2005, the state forest and public works department ministers formed a three-member committee to oversee safety issues. The committee, which included a PWD engineer and two Kalyani Government Engineering College teachers, found the services unfit after a trial run. The ropeway was reopened on 2 February 2012.
Places to visit in Darjeeling