DHIRDHAM TEMPLE DARJEELING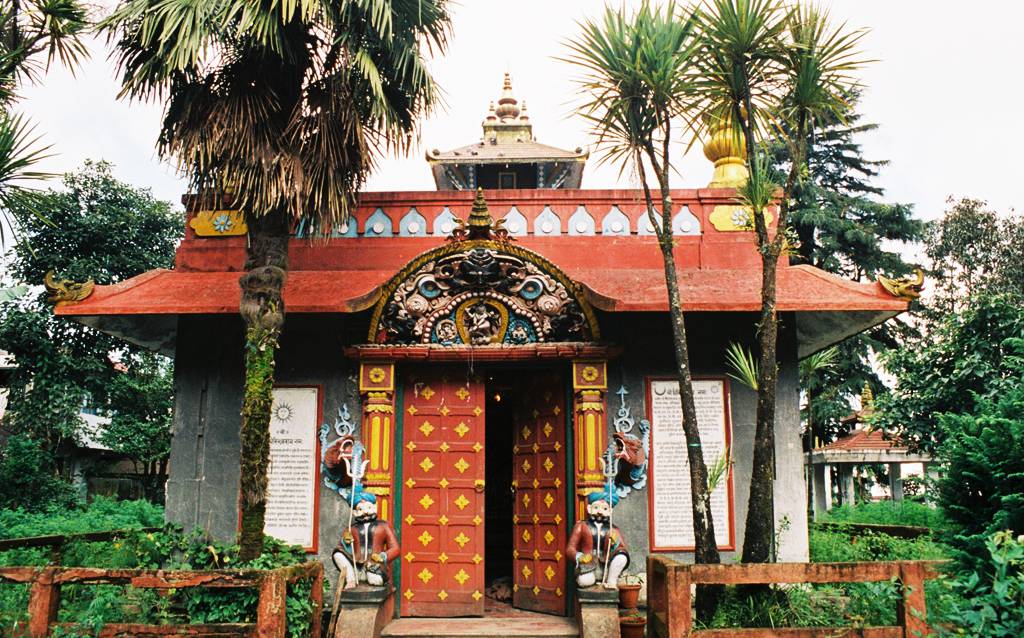 Located just above the Toy Train Railway Station, Dhirdham Temple is among the most beautiful temples in the Darjeeling. Resembling the well known Pashupatinath Temple of Kathmandu, the Dhirdham Temple is a shrine of Lord Shiva built in traditional Tibetan style. The beautiful idol of the deity depicts the five different facial expressions and the Third Eye of Lord Shiva. This deity is known as "Pancha Bakram Tri Netram". The entire premises of the temple are constructed in a way that it offers its visitors a sense of relaxation and peace. The structure of this is in the beautiful Nepali Style. King of Nepal Purna Bahadur Pradhan built this temple and Gorkhali architech Beg Raj Sakya designed this temple. There are trees and shrubbery all around making the entire premise look really nice and attractive. You feel a sense of holiness and serenity as soon as you enter the temple compound. Inside the priests are warm and welcoming to one and all.
They are generous in bestowing blessings to the worshippers and even to casual visitors. Dhirdham Temple looks more like a multi layered pagoda. The exterior of the temple is painted in vivid colours such as white, red and yellow. The temple is surrounded by lush green trees. The whole atmosphere seems saturated with spiritual tranquillity. Dhirdham Temple is located in the vicinity of the Darjeeling railway station. From Chowrasta Mall one must first take up Nehru Road and then walk down to the Kaventer's. The road bifurcates from here. One must take up the road that goes downhill and keep walking. It will ultimately lead to the railway station. The Dhirdham temple is just below the station.
Though the temple remains open from 8 am to 6 pm, the best time to visit is during the aarti which is done twice a day, at 8 am and 6 pm. The best time to visit Dhirdham Temple is during Mahashivratri which is celebrated in a huge way.
Places to visit in Darjeeling