DZULUK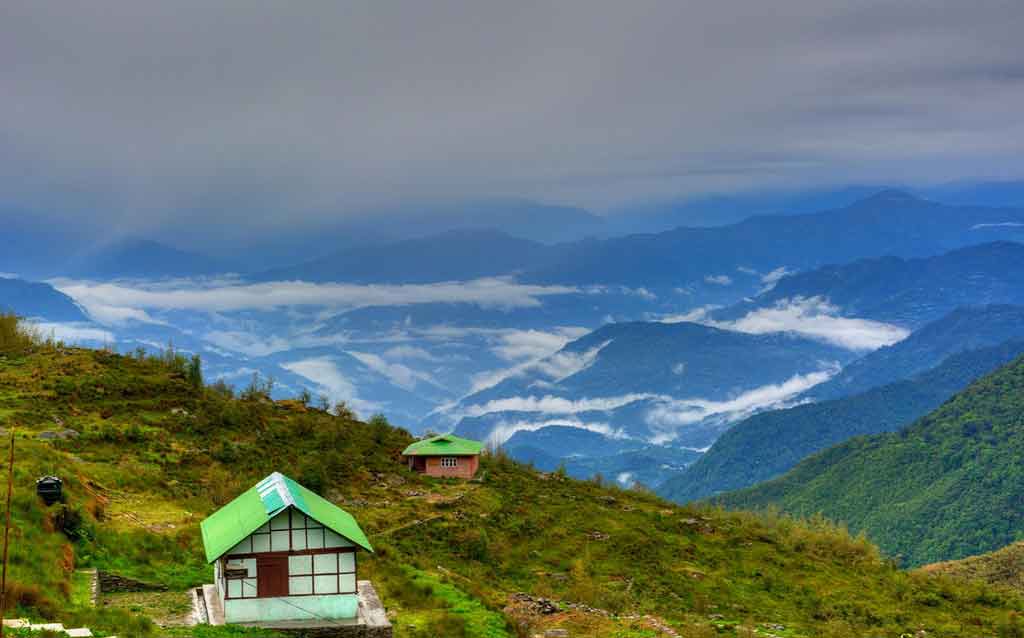 Want to experience the high altitude of mountain while travelling Sikkim but don't have enough time, well Zuluk is the remedy for your problem. Perched on the rugged terrain of the lower Himalayas in East Sikkim, Zuluk is a hamlet close to the Indo China border. Zuluk is also spelled as Dzuluk or Jaluk or Jhuluk. Located at an altitude of around 3000 meters (10100 ft), Zuluk is a relatively new offbeat tourist destination of Sikkim.
Interesting Fact About Zuluk
Did you know? Zuluk was the first village within the whole Silk Route circuit to offer home-stay facilities for tourists.
Place To Visit In Zuluk
Thambi View Point
Gnathang Valley
Lungthung
Menmecho Lake
Religious Places To Visit In Zuluk
Nag Temple
Adi Baba Mandir
With Zuluk Tour Package of North Bengal Tourism, which are both budget friendly and custom-made, travelers can explore the quaint hamlet of Zuluk and its surrounding places. Travelers can also learn about ancient trading methods and stories related with the legendary Silk Route while staying in Zuluk.
Hotels In Zuluk
Being a secluded destination there are only few options of accommodations in Zuluk. Visitors can find handful of homestays and resorts in Zuluk. With hotel booking service of North Bengal Tourism, travelers can easily book a room in a homestay or in a resort in Zuluk at a budget friendly price.
How To Reach Zuluk
By Air: The nearest airport of Zuluk is in Bagdogra. From Bagdogra Airport it is an overall 5hrs drive to reach Zuluk.
Distance: The distance between Bagdogra to Zuluk is 147 kilometers.
By Rail: The nearest railways station of Zuluk is New Jalpaiguri Railway Station (NJP). It is an approx 5hrs journey to reach Zuluk from NJP.
Distance: The distance between NJP to Zuluk is 144 kilometers.
With Car Rental Service of North Bengal Tourism travelers can directly hire a car from NJP or Bagdogra at an affordable price to reach Zuluk.
Traveler can also opt to stay overnight at Gangtok to shorten their journey time to Zuluk.
Distance: The distance between Gangtok to Zuluk is 91 kilometers which can be covered in approx 3hrs.
Best Time To Visit Zuluk
April to June: During this time of the year, visitors can enjoy the soothing weather of Zuluk while witnessing the vibrant vista of blooming flowers in the valleys enclosing Zuluk.
July to September: During this time of the year the weather of Zuluk usually remains foggy with occasional rainfall.
October to March: During this time of the year Zuluk is hidden beneath the white blanket of snow. It is also known to be the best time to visit Zuluk to witness the pictorial vista of snow capped Himalayan range.