HOLLONG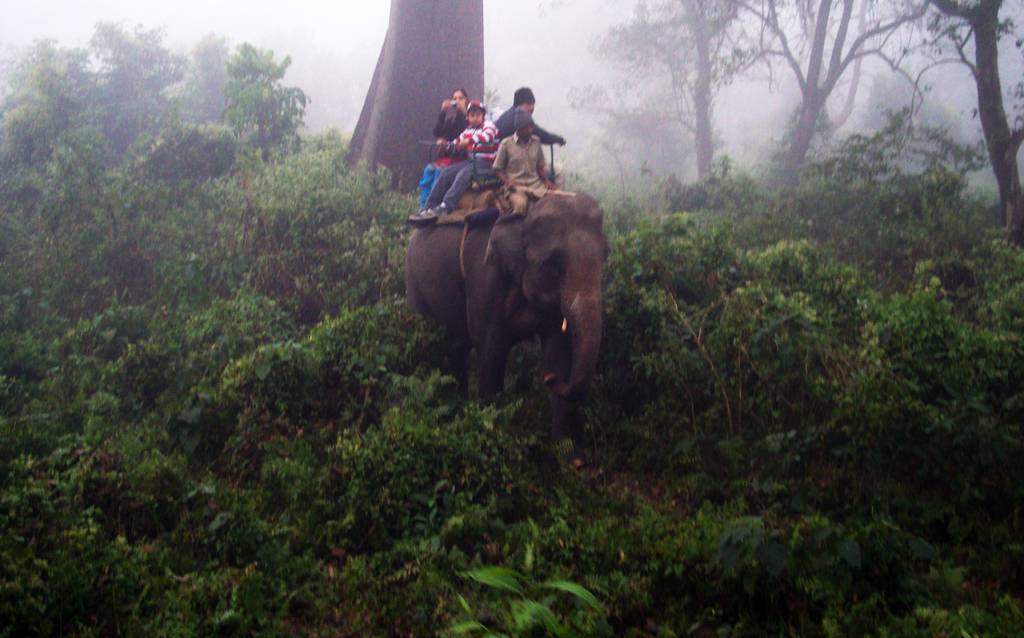 There is a pleasure in walking through the pathless woods, inflating your lungs with the fresh untainted air and blending in with the nature, now you must be thinking in this concrete jungle where can you find such place well Jaldapara National Park is your answer. This park is situated at the foothills of the Eastern Himalayas in northern West Bengal and on the banks of the Torsa River. A day visit in Hollong lets you experience it all while exploring the wilderness in Jaldapara National Park. Jaldapara is situated at an altitude of 61 m and is an vast grassland with patches of riverside forests. The narrow road through the dense woods leads you to the beautiful Hollong forest reserve which is approx. 7-8 km inside the national park. The journey from the highway towards the reserve in itself is kind of a safari because you never know when an elephant or a Rhino is standing by gazing at you. Even before you reach the reserve you will start your wonderful journey towards the wilderness.
Hollong forest reserve 125km away from Jalpaiguri is the located deep inside the national park which gives a sense of closeness toward the nature for all the guests. There is salt pit right outside the lodge which is maintained by the forest official. Forest official go and place salt at the pit regularly to attract wild animals like elephants, gaurs (Indian Bison), one horned rhinos, deer like Chitals, Sambars etc. The elephant safari of Hollong Forest Reserve is very popular and famous for spotting wild animals in the jungle. Visiting Hollong can be an amazing experience for the wildlife photographer and the nature lover. Jaldapara is a paradise for bird watchers. It is one of the very few places in India, where the Bengal Florican is sighted. The other birds to be found here are the crested eagle, Pallas's fish eagle, shikra, Finn's weaver, jungle fowl, peafowl (peacock), partridge, and lesser pied hornbill. Pythons, monitor lizards, kraits, cobras, geckos, and about eight species of fresh water turtles can also be found here. The main attraction of the Jaldapara National Park is Indian One-horned Rhino and the other animals in the park includes are barking deer, Indian leopard, spotted deer, hog deer, wild pigs, bison, Indian elephant and sambar and in during your visit to Hollong you can get to spot those wild animal in their natural habitat.
Relish the beauty of nature when the forest ground is covered in golden and brown leave or when the flower are blooming and filling the nook and corner with vibrant color apart from Monsoon season when the Hollong forest reserve remain close you can enjoy the charm of Jaldapara National Park throughout the year. You won't remember the time you spent at the office so pack your bags and travel to Dooars and be awe-inspired by its beauty.
Places to visit in Dooars