ICCHEGAON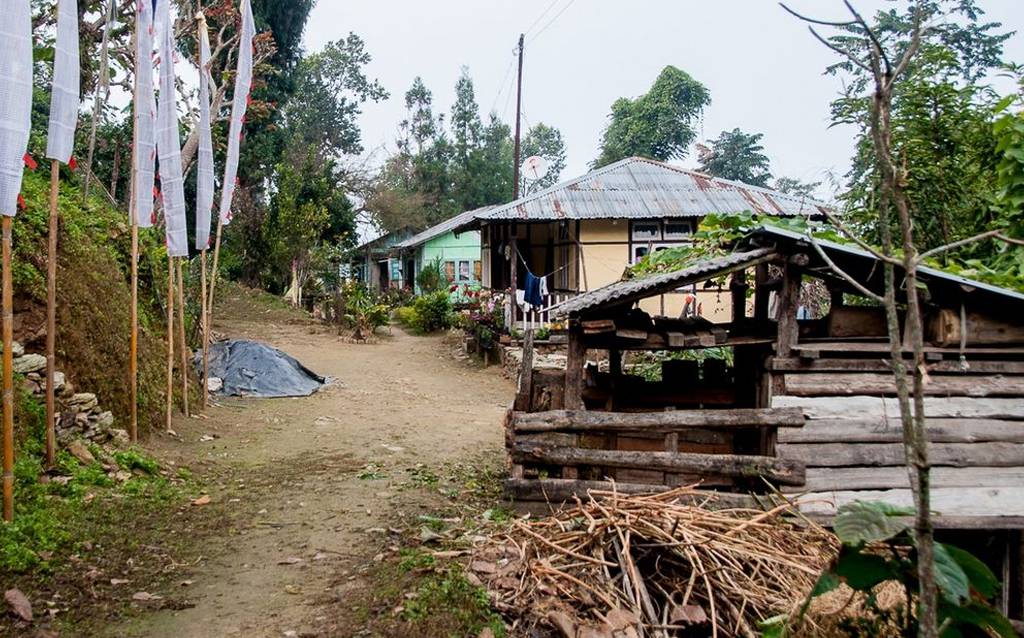 Icchey Gaon or "Wishing Village" is a place where all your wishes to stay amidst untouched nature would come true. Icchey Gaon or Icchegaon is a pristine Himalayan hamlet tucked within the pine forests of Kalimpong with a panoramic view of Mt. Kanchenjunga. Nestled at an altitude of 5800 feet, it is the perfect place for those nursing the soul of a nature lover. With numerous nature trails and short treks starting off from Icchegaon to viewpoints like Ramitey Dara, Tinchuley and Jalsa, it is one of the best-kept secrets of this region. The evenings at Icchey Gaon become very exciting when lights of Darjeeling, Ravangla and Namchi twinkle all along the slopes of the mighty Himalayas. Presently, there is only one modern home stay equipped with electricity and attached western bathrooms to accommodate guests. The home stay also arranges transport for sightseeing to Delo, Pedong, Sillery, Lava, Reshikhola and other destination. Reaching the wishing village could not be easier than traveling in your car or a hired vehicle from Kalimpong. The route NH-31 through Pedong will take you to Icchegaon in no time.
The eco-friendly organic village is populated with good hearted people who truly know how to treat a guest. You cannot even expect this kind of service in a five star hotel. The service with homely touch and smiling face will be an overwhelming experience. Icchegaon is gods own place. No fear, no crowed, no tension, no stress – the place has only happiness. In the evening the twinkling lights of Darjeeling, Ravangla and Sikkim will spellbound you. The temperature of this place varies from 2 degree Celsius to 23 degree Celsius.
This village is famous for its sensational view of the Kanchenjunga and the canopy of Rhododendron. Savor the sight of the sun rising over the great Kanchenjunga from Ramitey View Point. You will have to admire the golden hue of the peak of the might mountain and also the panoramic view of the forest from Ramitey point. The sweet chirping of the birds and the Teesta River are delightful from atop. Icchey Gaon welcomes tourist round the year. Every season has its own charm. Winter is the best time for viewing Mt. Kanchenjunga. The monsoons fill up the rivers to the brim and gushing water, lush forests and wild flowers all around make Icchey Gaon a small paradise tucked along the slope of Himalayas.
Just imagine staying in a wooden cottage in the midst of dense alpine forest. If you are excited with your imagination, plan a weekend trip for Icchegaon. In Sherpa language "Ichhey" means "top most of the village". From the top 360 degree view of the Himalayas is really spell-bound. During day time majestic Kanchenjunga steals the show and after the evening twinkling lights of Darjeeling, Ravangla and Namchi is really spectacular. Overall spending sometime in the lap of the Himalayan nature during your stay in Icchegaon can be really refreshing with memories to cherish lifetime.
Places to visit in Darjeeling