Jalpesh Temple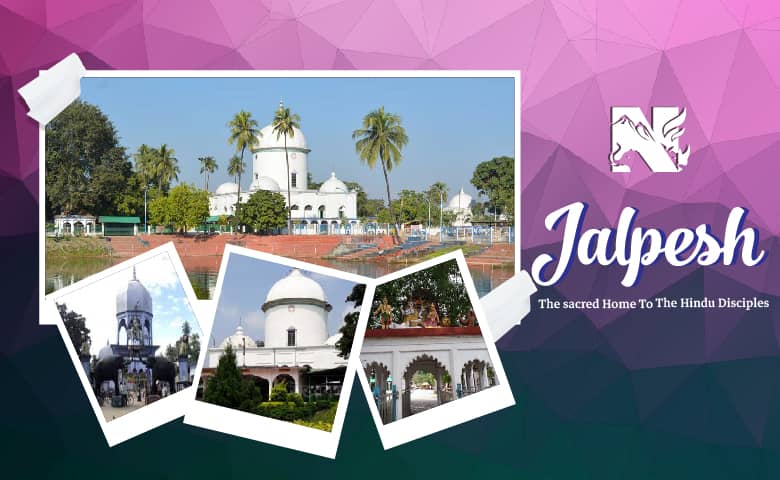 Located in Maynaguri Town and in the Jalpaiguri District of West Bengal, Jalpesh Mandir is one of the sacred religious Temple dedicated to Lord Shiva. This ancient Hindu temple has a unique history and was first built by Sri Bisu Singh, the father of Coochbehar's king Maharaja Narayan in the year 1524.
Thousands of pilgrims visit this sacred pilgrimage site from North Bengal and from the entire state of West Bengal in the months of July-August and then again Feb- March to worship Lord Shiva. Shravan Mela is organized during this time and people can be seen coming from the adjacent areas.
Jalpesh Temple History
Jalpesh Temple Holds lots of historical significance since its first inception around 800 AD. The temple was first built by the successor of the king Baghadatta named Jalpesh. From here, Jalpesh Mandir witnesses several renovations and Destruction. During Muhammad bin Bakhtiyar Khalji's invasion in Kamrup, the temple got destroyed completely, and during the 12th Century, a Bhutan King rebuilt it again. However, in the following years, the temple was abandoned. Finally, the temple was completely renovated in the year 1665 by the Cooch Behar Dynasty.
How to Reach Jalpesh Mandir
By Road: Reaching Jalpesh Mandir is quite easy as you can comfortably reach there from Maynaguri, the nearest city at a distance of 6 km. The other nearby city is Jalpaiguri Town at a distance of around 23 km.
By Train: From Jalpaiguri Railway, Jalpesh Mandir is about 23 km distance away. Upon reaching there, you can take hire a taxi or take a bus to reach the temple.
By Air: Bagdogra is the nearest airport at a distance of 75 km. Get a flight to this airport and again take a car to reach the Mandir.
Sightseeing Attractions near Jalpesh Temple
The major attraction of this place is the Temple itself and its jaw-dropping architectures. However, nearby sightseeing attractions is The Teen Bigha Corridor near Haldibari, Maynaguri Khuksia Park, Jatileswar Temple etc.
Places to visit in Dooars