Jayanti, the Beauty of Buxa Tiger Reserve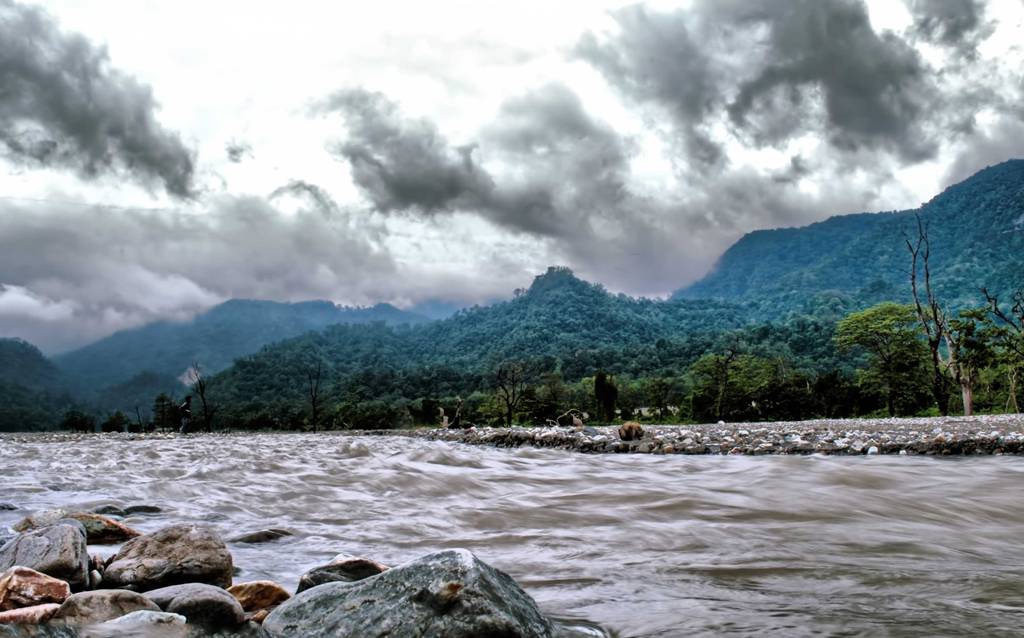 Jayanti is a small picturesque forest village at the fringe of the Buxa forest. Located along the Jayanti River, which forms a natural border with the Bhutan hills, the hills on the Eastern Side of the river and the small village on the western side are also named after the river as Jayanti Hills and Jayanti village respectively. With its serene ambiance and pictorial view Jayanti is often referred as the "Queen of Dooars". This forest village is about 30 Km from Alipurduar.
Jayanti village is one of the oldest towns of the Dooars region but in present time you can not see the town but instead what you see is a decaying village within a vibrant ecology. The nature has thrived here, the forest is green and the wildlife is aplenty. Although in the deep jungle sighting is not very common. A tour of Jayanti, away from the monotonousness of city life is an ideal leisure holiday destination where time seems to have slowed down its fast pace. Music of the swift flowing Jayanti River, chirping of unknown birds, sweet fragrance of nature and refreshingly cool breeze at Jayanti will make you feel completely rejuvenated. Though the river remains dry for most of the year but its white beds with pebbles all around imparts an unmatched beauty to the place. Way to Jayanti through the densely forested Buxa Tiger Reserve is a fascinating experience and another huge attraction of Jayanti tour. Meeting a herd of Elephant or Spotted Deer or plenty of Peacocks are most common sights on the way to Jayanti. Nearby Jayanti there is a Pokhari which is considered to be scared by the local people a great place to see the large number of big-sized Magur and Turtle in the waters of the Pokhri and the beauty of this place has certainly something which has a refreshing effect. Mahakal Cave is another interesting place where you can go located near Bhutan border this cave temple is dedicated to Lord Shiva and many visitors visit this cave during Maha Shibratri.
Jayanti is known for its diversified and rich variety of wild life and scenic beauty. Encircled by the forested hills while overlooking the beautiful white river bed, Jayanti is a place where you can immerge yourself in the beauty of Mother Nature while listening to the alluring chirping of the birds and being mesmerized by the sunset over the Jayanti river.
Questions may arise while planning to visit Jayanti
Places to visit in Dooars