JHALONG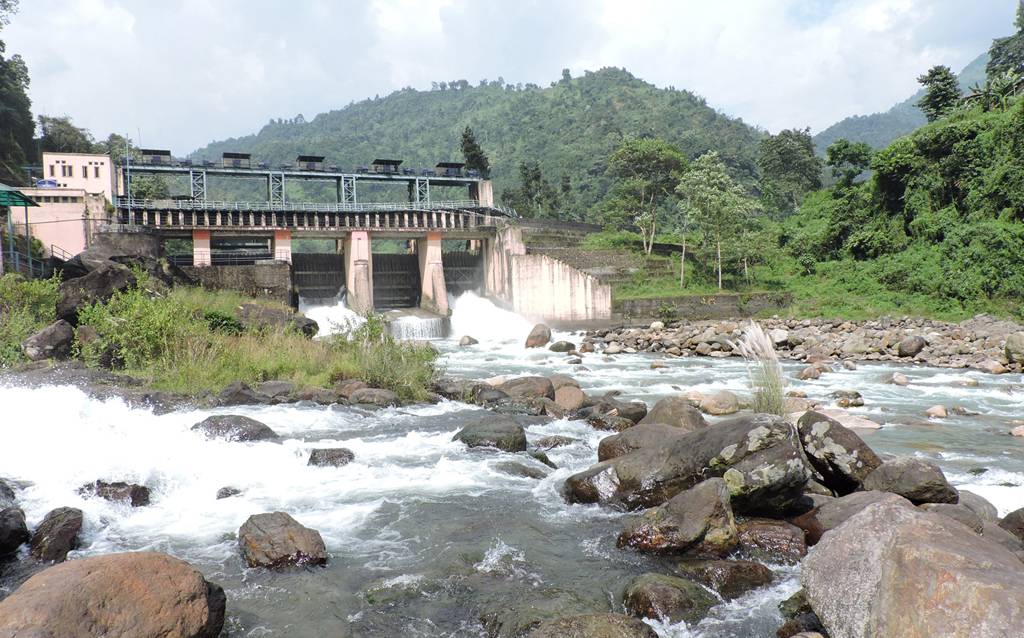 Feeling trapped with daily routine of mundane life? If yes then explore the lesser travelled path in Dooars region Jhalong being one of the less trodden destination. Jhalong is a quaint village sited along the river side of Jaldhaka. It is located near the Indo- Bhutan border on the way to Bindu River. Situated 99km away from Siliguri, Jhalong with its pictorial views and serene ambiance has attracted many visitors traveling to Dooars region. Blessed with surreal beauty Jhalong has also emerged as one of the must visit tourist places in North Bengal.
What To Find In Jhalong
Built in the meandering river of Jaldapara in Jhalong is Jhalong Hydroelectricity Project, the first dam of its kind in India. It is the one of the most famous sightseeing places in Jhalong and Dooars. The dam in Jhalong also acts as a bridge for the people of neighboring country Bhutan. Jhalong is also famous in Dooars for hosting the largest marketplace in the area. During the market day villagers from all over the area congregate in Jhalong. Located along the Indo-Bhutan border even the nearby Bhutanese villagers depend on Jaldhaka Market for their day to day purchases. The market is a cauldron of cultural diversity with Nepali, Bengali, Marwari, Adivashis, Rajbanshis and the Bhutanese people all come here for their daily requirements. This market place gives tourist traveling in Jhalong a great opportunity to observe the diverse culture of Dooars region.
Apart from acting as a bridge the dam in Jhalong also provides a great opportunity for the bird lovers visiting Dooars region to spot a varied collection of hill birds as well as migratory water fouls. Eurasian Wryneck, Crested Kingfisher, Brown Dipper, Hodgson's Redstart, Salty-backed Forktail, Little Forktail, Rufous-necked Laughing thrush are some species spotted in Jhalong. Apart from birding there are many other thrilling activities to do in Jhalong which has made Jhalong a hub of adventure activity in Dooars. Enclosed with daunting hill and verdant forest trekking is one of the most popular things to do in Jhalong. If visitors are not up for the trekking they also set up their camp along the riverside of Jhalong. Since, Jhalong is famous in Dooars Region, for its riverside camping. Sleeping under the sky full of stars while listening to the sound of flowing river in Jhalong, can be an amazing experience.
Why To Choose Jhalong
You will find the glimpse of paradise in Jhalong. If you long for the solitude and want to dwell amidst the nature in the search for tranquility then Jhalong the must visit destination for you. From angling to birding and taking a short walk midst the cardamom plantation, the astounding sight of the soaring River Jaldhaka with the backdrop view of the lofty mountain in Jhalong can leave any nature and adventurer lover gobsmacked while craving for more. Jhalong has a charm of its own in each season so you can visit Jhalong throughout the year to enjoy the charisma of different season. But winter season is the best time to visit Jhalong if visitors want to partake in trekking and bird watching.
Where To Stay In Jhalong
Being a favored tourist destination of Dooars, visitors get a vast option for accommodation in Jhalong. Here in Jhalong visitors will find homestays, private resorts and hotels and government lodge and rest house. Jhalong River Camp being the most preferred place to stay. It is a government nature resort in Dooars.
How To Reach Jhalong
Jhalong is situated at a distance of 99 km from Siliguri, on the way to Bhutan. Visitors can easily hire a car from Siliguri to reach Jhalong. Visitors traveling from other region can board a train for NJP. At the distance of 89km NJP is the main railway station to reach Jhalong. They can also board the flight for Bagdogra Airport. Located at a distance of 104km Bagdogra is the closest airport of Jhalong. The rest of the journey from NJP and Bagdogra to reach Jhalong can be covered by hiring a rental car.
Questions may arise while planning to visit Jhalong
Places to visit in Dooars