KOLAKHAM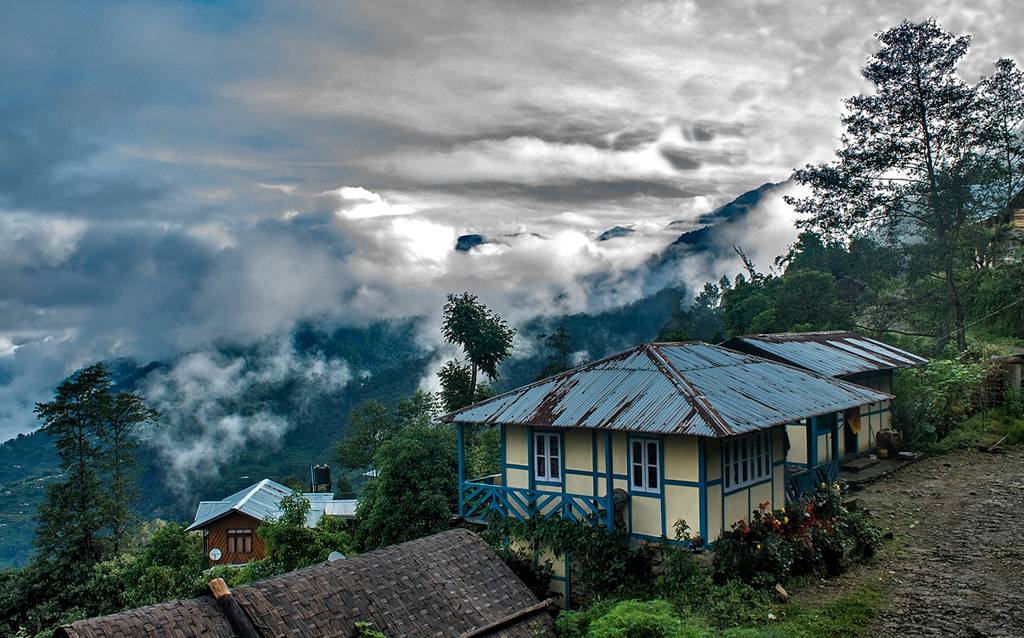 Kolakham is a small village in Kolbong Forest within the Neora Valley. Kolakham is an exemplar destination for finding adventure and peace at the same time. Kolakha perched at an altitude of on a hill 6100 feet high overlooking the mighty Eastern Himalayas is an outstanding village to experience wilderness from a close distance. Kolakham is located 8km away from lava and 1:30 hr journey from Kalimpong. The scenic beauty of the road is real visual pleasure as the road is curved through the dense and lush green tropical and alpine trees. Nestled beside the Neora Valley National Park wildlife can be seen in abundance during your stay in Kolakham. If you are lucky you may come across some wild inhabitants of Neora forest. One can enjoy the beautiful range of snow peaks, the never ending green forest and variety of birds from Kolakham. On a clear day the majestic view of Kanchenjunga on first sunlight can be a real visual pleasure and a lifetime experience in Kolakham.
Kolakham can be your base for the visit nearby Lava, Lolegaon and Rishop. All the sightseeing places of Lava can be reached form Kolakham. Kolakham is a paradise for exotic bird lovers, adventure seekers, rock climbers and trekkers. Many trekking routes to Neora Valley and Sikkim originate from this small village making Kolakham a base for many adventure lovers. Kolakham village might be small be it offers an array of activities like hiking, trekking and rope traversing making it an ideal destination for all the adventure seeker or for the people who wants to experience all this thing once in their life. You will conjointly relish village walks or nature trails on the picturesque landscape of the region. You can also explore the forests close to Kolakham and hike over the rocks to savor the view of a splendid waterfall.
Night full of stars and moonlight illuminating the surrounding area while listening to the sound of insects and rustling leaves will let you feel you are lying in the lap of Mother Nature. Night life at Kolakham is totally different from the day, it's like the forest came to life leaving you mesmerized and spellbind.
A perfect hideout from the world amidst the nature letting you enjoy the wonders of nature, Kolakham is the perfect place to rejuvenate yourself with the fresh mountain air and organic food with an awesome panoramic view of Himalayan range. Kolakham is the safe haven for nature lover and wilderness explorer.
Places to visit in Darjeeling