KURSEONG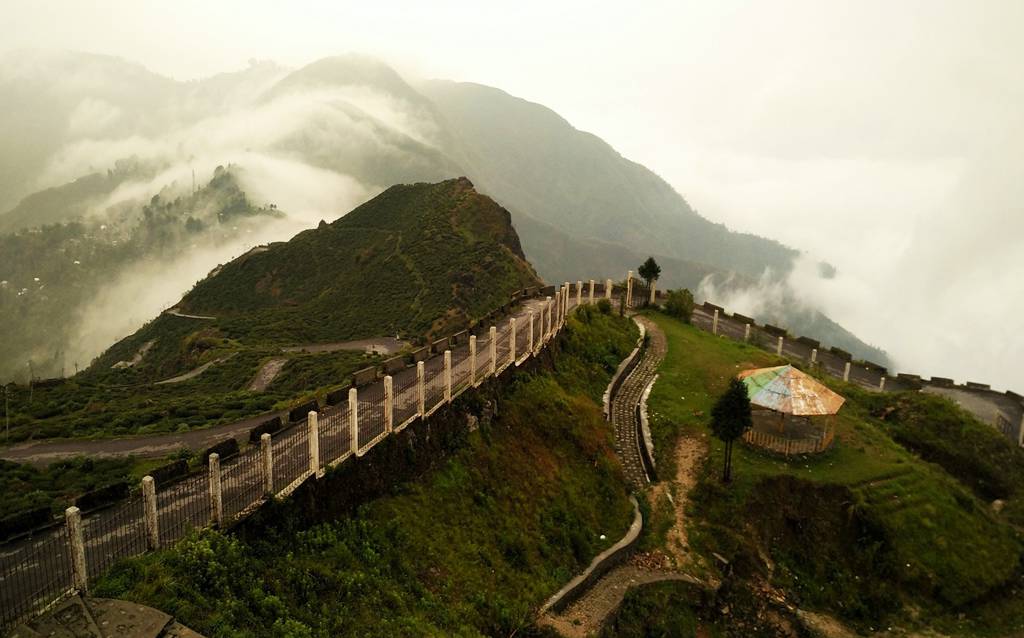 Kurseong means the place of white orchids, Kurseong is a small town situated at an altitude of 1458 mts (4860ft) Because of its lower elevation, Kurseong enjoys milder and very healthy climate throughout the year. Many of you may not be familiar with Kurseong and think this might be another small roadside village on the way to Darjeeling but that's where you are wrong this small town located 33km (1:30min ride via car, 2h 30min via train) away from Darjeeling is sprawled with lovely tea gardens along the mountain slopes, forests with many different flora & fauna, quaint villages and so on. And expectedly, there are many view points, tea estates, temples & churches, museums, as well as famous historic schools that were setup during the British colonial days. Blessed with moderate climate and beautiful surrounding Kurseong is a must visit place. But still best times to visit Kurseong are between March end and May and between the end of August and October.
There are many tourist interest points in Kurseong like Eagle's Craig or as the local calls it E.C. is famous for its watchtower and well maintained hill top garden. It's a 25 minutes of walk from the main town and located at the end of the road on the highest point on this mountain. On a clear day you can see the panoramic view of Siliguri along with valley and rivers' surrounding it from the watch tower and during evening the view is quite magical when the city is twinkling with thousands of lights. Another view point is Giddapahar View Point a 15min car ride along the hillcart road from where you can see the snow peaked mountain and majestic Kanchenjunga on a clear day. If you are a fan of tea garden you won't be disappointed since the downtown of Kurseong is surrounded by two big tea estate Makaibari and Ambootia. These estates conduct a paid tour which shows you how the tea leaves are processed and let you know the history behind the established of the tea estate and you can also take part in tea-tasting session. Religious places have always had a special place in our heart. Although Kurseong might seem as small but it's filled with temples like Giddapahar seti mata mandir it's considered very sacred and quite popular with the locals, Ambootia Shiv Mandir located within the estate is very famous not only for the religious belief but also for the scenic beauty. Kurseong has many heritage churches made in British Era like St. Paul's church, St. Andrew's church or St. Mary's Hill church. For all the nature lover and history buff there is place for you too Forest Museum Dowhill where one can learn about the flora and fauna of that area, Netaji Subhash Chandra Bose Museum consist of the furniture used by the Netaji to articles, letters and artifacts that reflect the life of the leader.
From temples to museum, tea gardens to view point there are many places which you can explore in Kurseong so the saying 'Don't judge a book by its cover' stay fit for the town full of orchids or Kurseong it may seem small at first but you will know that this place is full of serene view and peaceful ambiance. It's a place where you want to keep coming back for more.
Places to visit in Darjeeling