LEPCHAJAGAT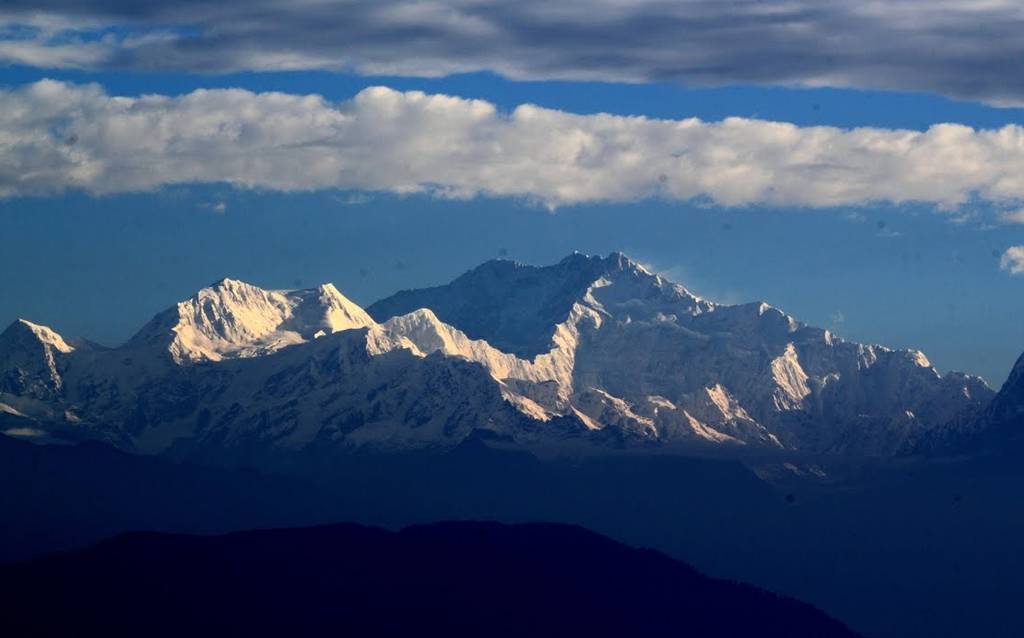 Lepchajagat literally means the world of the Lepcha. It is not a national park or a wildlife sanctuary. This part of North Bengal used to belong to the Lepcha tribe subsequently it was taken over by the West Bengal Forest development Corporation (WBFDC) and now a reserved forest area. Lepchajagat is a small village located in wilderness at an altitude of 6,956 ft and only 19kms away from Darjeeling hill town. Although it's quite close to Darjeeling's main hub and takes only about 45 minutes by taxi, it has a world of its own. Lepchajagat is ideal for those tourists visiting Darjeeling but planning to take a diversion from the hustle and bustle of the Darjeeling main town.
Lepchajagat is covered by wild forests of rhododendron, pine and oak with bounty of natural beauty. Mount Kanchenjunga with its surrounding peaks stands with its full might on the north-eastern side of Lepchajagat. Particularly during early morning, just after the break of dawn, the sun casts a rich, golden glow on the five peaks of the mountain range, and combined with the peace and tranquility and the clear, cloudless sky, makes for a truly magical experience. From Lepchajagat, you can also catch a glimpse of Darjeeling town in the distance. This is an ideal place for nature lovers to stay in an offbeat place with a blend of nature and peace. The only sound here is chirping of numerous birds during day time and the sound of cricket after the evening. Not only does it offer stunning greenery and mountain views, but birdwatchers will be thrilled with the amazing variety of birds that inhabit Lepchajagat.
As nature is full blown in Lepchajagat, so roaming in the nature with the company of wild forest, numerous birds, sea of mountains and silver glazing Kanchenjunga can be the main activity here. Lepchajagat offers good views of sunrise and sunset. Not only does Lepchajagat offer a great place to walk, hike or even camp, but also fresh, untainted air, glimpses of frolicking birds and fleeting animals like hares and occasional leopards. Together with the beauty of colorful blossoms in full bloom and the verdant greenery of coniferous trees, the forests of Lepchajagat are truly a picture postcard come alive.
Lepchajagat offers ample opportunities for those interested in bird watching, trekking or just plain walking. The fascinating birdlife is a star attraction of Lepchajagat, with several rare species including the Fire-Tailed Sunbird and the Rufous Sibia found here. Trekking to Himal Falls or Hawa Ghar is an exciting option for the adventure seeker. There is no fixed time to visit Lepchajagat, as its beauty and tranquility can be enjoyed at any time of the year.
Places to visit in Darjeeling