MADARIHAT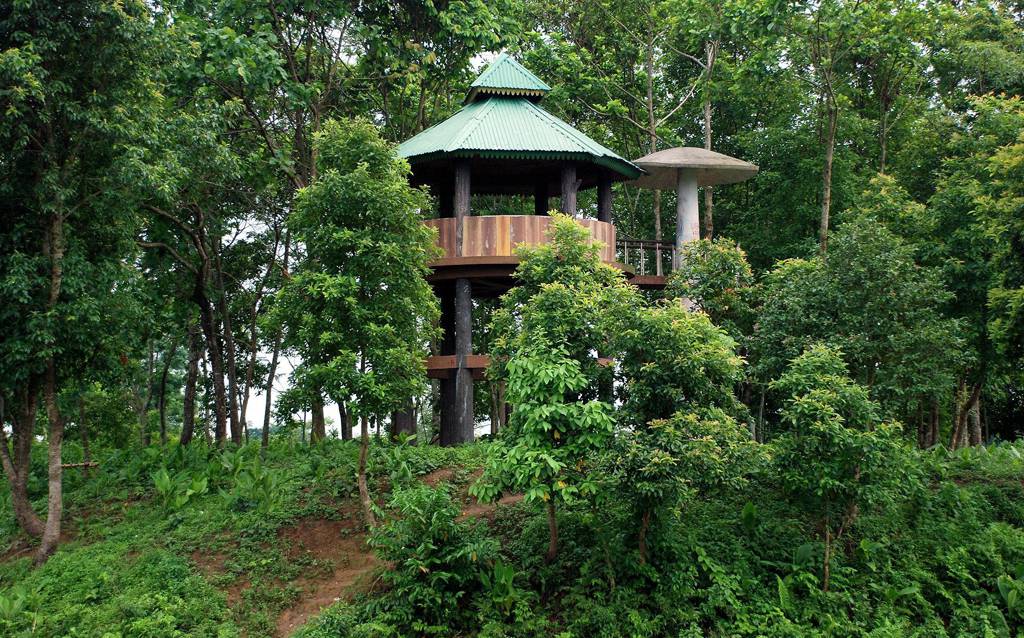 Madarihat is a small town located at the fringe of Jaldapara National Park. It is a national park situated at the foothills of Eastern Himalayan along the bank of River Torsa. Located at the national highway 31 Madarihat is an important town tourist hub in Dooars Region, since Madarihat town and its surrounding area is most likely to be your base and provide you with shelter if you want to explore the Jaldapara National Park.
Located at the outskirts of the Jaldapara which is famous for its rhinoceros, traveler visit Madarihat not only for acting as a base for their wilderness exploration in national park but they visit Madarihat for its pictorial sceneries. Surrounded by lush green tea garden, deciduous forest and hilly terrain along with the small river streams cascading around the town, this picturesque town has lured many travelers with its beauty. It is also famous for its wooden furniture. This picturesque town is located right on the National Highway 31 and Madarihat has its own railway station which connects this town with the more commercialized place. Hence travelling to Madarihat is not much of a problem. From here you can not only visit the forests of Jaldapara but also Chilapata which acts like an elephant corridor between Jaldapara and Buxa forest, Phuentsholing where you can see the crocodile in Amo chuu the crocodile breeding centre, Totopara the only place where you can interact with the tribal people Toto in the whole world and Buxa which is rich in bio-diversity and has a great collection of rare orchids and medicinal plants can be visited easily from Madarihat.
Traveling through the dense forest and spotting the wild animals or just enjoying the beauty of lush tea garden with the drop back view of the Jaldapara and lofty mountain Madarihat is sure to woo your mind and rejuvenate you with its beauty and diverse culture. Madarihat is a place where you can find the balance between nature and society. It's a town luring the nature lover with its scenic beauty and its close proximity with Jaldapara national park.
Places to visit in Dooars