MIRIK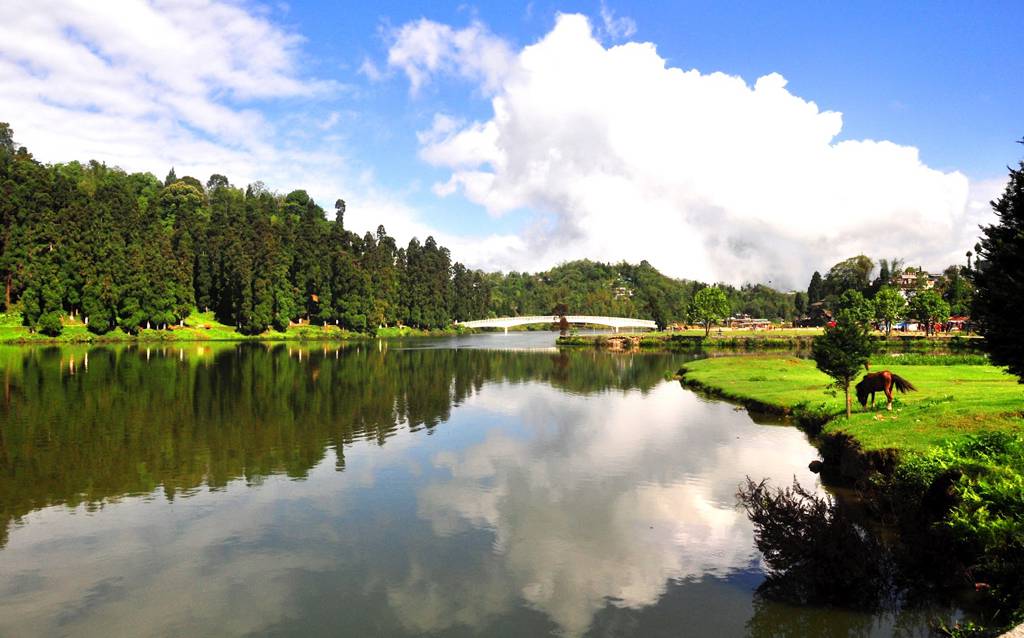 A calm and picturesque village located at an altitude of 5000ft famous for its orange orchard is no other than Mirik pronounced as Mir Yok which in Lepcha words means a place burnt by fire. It's a small sleepy town located 49km away from Darjeeling, a journey of 2hours & 30mins filled with scenic view. Mirik is surrounded by lush tea gardens, orange orchards, cardamom plantations and forests of tall, dark Japanese cedars which are quite alluring sight for any nature lover. The freshness and quaint surrounding of Mirik can make anyone feel like they found tranquility and serenity.
Nestled near the Nepal border, halfway between Siliguri and Darjeeling, Mirik is this low-profile hill station and honeymoon destination whose famous land mark is Sumendu Lake. Sumendu Lake or as locals calls it Mirik Jhill, this lake is in the heart of Mirik with a good 1/2 km long, the serene water body has the Kangchendzonga Range as its backdrop and is framed by forests of oak and chestnut. The lake is surrounded by garden on one side and pine trees on the other connected by an arch footbridge called Indreni Pull (Rainbow Bridge) if the visitor is not willing to take a full round of the lake. For those who love to take long walks it's a pleasant three and a half km long path which winds around the lake. The depth of water varies from 3 feet to 25 feet. There are pony rides, boating, fish feeding and picnics to enjoy, and you can hop onto a paddle boat for a breezy spin around the lake. On a clear day the lake reflects the image of the Mt Kanchenjunga which just adds a whole new level in the lake's beauty.
Tingling View Point: There are many tourist interest places in this quaint town, Tingling view point, if you want to capture the view of the entire 8 tea garden which is in Mirik you can see it from. The view point is known for being the best vantage point to see the rolling tea garden on the hill.
Sun Rise View Point: If love to watch the sunrise or sunset sunrise view point is a great place for starting your day with a mesmerising sunrise. As the name suggest it lets you experience one of the most enchanting view of the sun rays unfolding the misty tea and coffee plantation surrounding the area which makes it look like glitter shimmering upon the garden.
Rai Daph: time spent with your loved ones is always special and what better than picnicking in a place surround with lush tea garden. Rai Daph is a famous picnic spot for both local and tourist. These are just few places where you can visit and enjoy the fresh air of Mirik.
Mirik, a beautiful mountain retreat in the outskirts of Darjeeling, makes an amazing holiday getaway in the hills. Mirik is a paradise for all the people who long for unhurried pace of life with a soothing weather all around the year.
Places to visit in Darjeeling