MONGPONG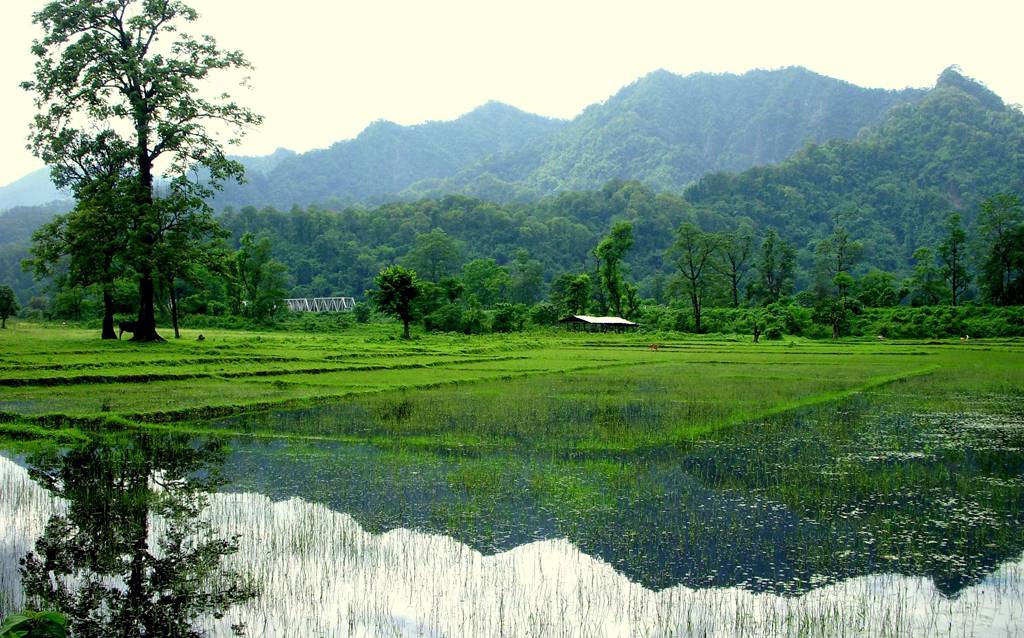 Mongpong is a quaint village located 45min away from Siliguri along the roaring River Teesta. Mongpong is often considered as the first step to Dooars because of it close proximity though it is a very small place having few shops, huts and a forest check post, but is not short of natural beauty alluring travelers from all around to globe to witness the mightiness of the Teesta River as it liberates itself at Mongpong after remaining caged by steep rocks throughout its 200 odd Km journey from the snow-capped mountain of Sikkim. Located at the fringe of Mahananda Wildlife Sanctuary Mongpong provides an exquisite view of the wildlife sanctuary and Teesta Basin.
Mongpong is strategically located making it an ideal birding spot, rimming on the Mahananda Wildlife Sanctuary which houses a wide variety of bird life like the Pintail duck, Bar-headed goose, Poachard, Brahminy duck, Mallard and others, and since here Teesta divides into several channels and flow through the lower marshy land of sanctuary, providing an ideal breeding place for the migratory bird that comes here from Central Asia and Ladakh making it a paradise for bird watchers. The journey towards this quaint place in itself is memorable, the sight over the coronation bridge a marvel of British architecture, of blue river with the backdrop view of the lofty mountain can leave anyone gobsmacked. There are many places in Mongpong which has catch the attention of the visitors, Washabari an old and reputed tea estate of Dooars which is nearby Mongpong, Leesh River an ideal place for a laid back evening to spend quality time with your loved ones, trek in the virgin Sal forest of Mongpong which over look the magnificent Teesta Basin. Mongpong provides an astounding view of the East Himalayas and taking a walk along the bank of roaring river Teesta is a great way to rejuvenate since the tranquil atmosphere of the Teesta River offers a splendid peace of mind and body.
In a quaint hamlet with the mesmerizing view of the Himalayan region and watching the color of the roaring Teesta change as the sun slowly hides behind the lofty mountain when the flocks of wild goose fly back to their nests with the sudden chorus of crickets and beetles making you aware of the small creatures living in the nearby forest. Mongpong is the perfect place to relax and be with the nature while spending time with your loved ones.
Places to visit in Dooars