NATHANG VALLEY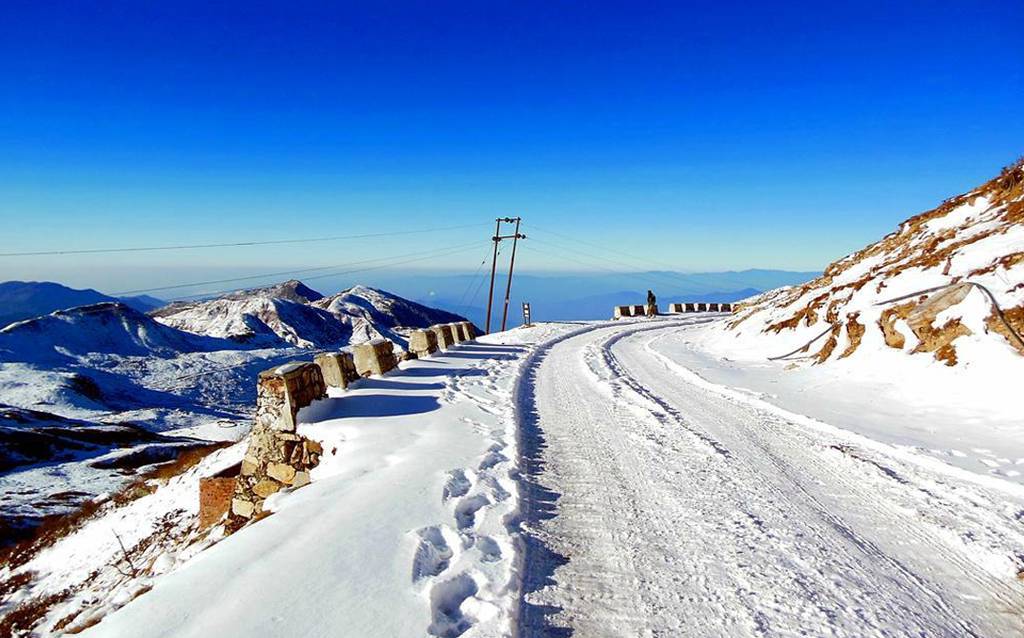 On earth there is no heaven but pieces of it. Perched at an altitude of 13500ft is Nathang Valley the Ladakh of East Sikkim. Also, spelt as Gnathang Valley, Nathang Valley poised at a high-altitude plateau is surrounded by snow-capped mountains and is an isolated vale with a roundabout brook crisscrossing it.
Nathang Valley is the highest and a heavenly place to stay in during a visit in Eastern Sikkim. Once, the home of the Yak herders, Nathang Valley is now one of the favored offbeat destinations of East Sikkim for the people who like to dwell midst wonders of nature.
Things To Do In Nathang Valley
Trekking
Watching the sunrise over Himalayan range
Witnessing the meandering river stream
Places to visit in Nathang Valley
Lungthung
Gyamochen
Eagle's Nest Bunker
Gangtok
Aritar
Changu Lake
Nathula
Baba Harbhajan Sigh Temple
With Sikkim Tour Package of North Bengal Tourism travelers can beckon the ethereal beauty of Nathang and its surround hamlet of West Sikkim at reasonable price.
Hotels In Nathang Valley
Being a famous offbeat destination of West Sikkim there are many options of accommodations in Nathang Valley. Visitors can find cozy homestay, bungalow, resorts and budget hotels in Nathang Valley.
With hotel booking service of North Bengal Tourism travelers can save the hassle of searching the hotel in Nathang Valley, as North Bengal Tourism will book a hotel according to visitors liking and budget.
How To Reach Nathang Valley
By Air: The nearest airport of Nathang Valley is in Bagdogra. It is an approx 5½hrs journey to reach Nathang Valley from Bagdogra Airport.
Distance: The distance between Bagdogra to Nathang Valley is 170 kilometers.
By Rail: The nearest railway station of Nathang Valley is New Jalpaiguri Railway Station (NJP). From NJP it takes approx 5½hrs to reach Nathang Valley.
Distance: The distance between NJP to Nathang Valley is 169 kilometers.
Traveler can cover this distance to reach Nathang Valley by directly hiring a car from NJP or Bagdogra. With the Car Rental Service of North Bengal Tourism, travelers can easily hire a taxi from NJP to Nathang Valley or rent a car from Bagdogra to Nathang Valley at a reasonable price.
Some travelers also overnight halt in Gangtok to breakdown the journey time to reach Nathang Valley. It takes overall 3hrs to reach Katao from Gangtok.
Distance: The distance between Gangtok to Nathang Valley is 68 kilometers.
Best Time To Visit Nathang Valley
April to June: During this time of the year, along with the pleasant weather of Nathang Valley, visitors can beckon the surreal vista of blooming flowers.
July to September: During this time of the year, the valley enclosing Nathang Valley is thriving with emerald green forest. As it is the monsoon season, visitors need to be careful while traveling to Nathang Valley since the road becomes more prone to landslide.
October to March: During this time of the year, visitor gets to experience snowfall in Nathang Valley while witnessing the panoramic vista of snow capped Himalayan range looming above the Tibetan Plateau. Travelers are advised to wear warm clothes as the weather of Nathang Valley drops below freezing temperature.