NATHULA PASS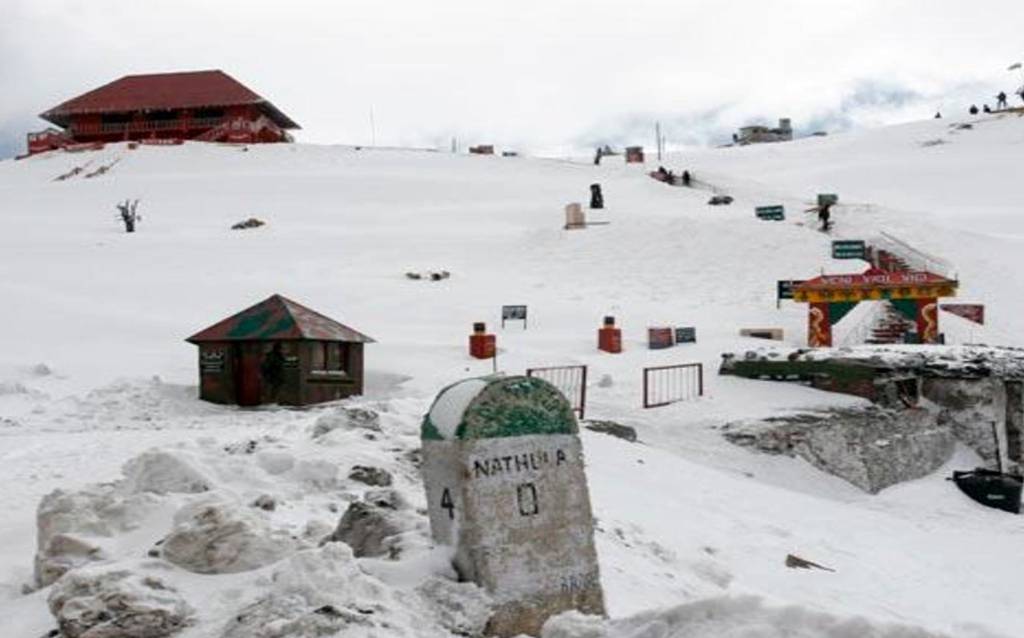 Nathula is a mountain pass located in the Northern region of Sikkim. Perched at an altitude of 4310mt Nathula Pass is the highest motorable point of Sikkim. Situated near Indo-Tibet boarder visitors need to make a permit to visit Nathula Pass. Overlooking the Tibetan Plateau and scenic village of Chumbi Valley, Nathula Pass has been famous for its enthralling vista of surrounding valley. In earlier days, Nathula Pass was famous being one of the trading posts located along the legendary Silk Route. The road leading to Nathula Pass is reckoned for being the most scenic route making it a must visit place in Sikkim.
Places To Visit In Nathula Pass
Baba Mandir (Baba Harbhajan Singh Temple)
Gangtok
Tsomgo Lake
The best way to make most of the Nathula Pass trip is by availing the Sikkim Tour Package by North Bengal Tourism. The Sikkim Tour Package provided by North Bengal Tourism is reasonable and tailor-made according to travelers' choice.
When Are The Visiting Days Of Nathula Pass
For the tourists who are planning to visit Nathula Pass should note the visiting days. Being a sensitive area, Nathula Pass can only be visited 5 days of a week, from Wednesday to Sunday.
On Monday and Tuesday Nathula Pass remains close for the outsider. Only Indian tourists are allowed to visit Nathula Pass, tourist hailing from other nations can only visit till Changu Lake.
How To Reach Nathula Pass
By Air: The nearest airport of Nathula Pass is in Bagdogra. It is an overall 6½hrs drive from Bagdogra to Nathula Pass.
Distance: The distance between Bagdogra to Nathula Pass is 179 kilometers.
By Rail: The nearest railway station of Nathula Pass is New Jalpaiguri Railway Station (NJP). From NJP it is an approx 6 ½hrs journey to reach Nathula Pass.
Distance: The distance between NJP to Nathula Pass is 176 kilometers.
Visitors can rent a car from NJP to Nathula Pass and Bagdogra to Nathula Pass, to cover this distance. With the car rental facility of North Bengal Tourism, tourist can easily rent a car for NJP to Nathula Pass or hire a taxi from Bagdogra to Nathula Pass at a reasonable fare.
It is recommended to traveler to stay one night at Gangtok and complete all the necessary process to get a permit for Nathula Pass. With North Bengal Tourism travelers can stay in hotels in Gangtok according to their convenience. Save time and money while traveling to Nathula Pass with North Bengal Tourism.
Distance: The distance between Gangtok to Nathula Pass is 58 kilometers.
Best Time To Visit Nathula Pass
April to June: During this time of the year the weather in Nathula Pass is pleasant and visitors get to enjoy the slight sights of greenery enclosing Nathula Pass.
July to September: During this time of the year, the road leading to Nathula Pass becomes more prone to landslides.
October to March: Being a mountain pass, the weather of Nathula Pass during winter season become really cold. But if visitors want to experience the view of snow fall then it is the best time to visit Nathula Pass.