NEORA VALLEY NATIONAL PARK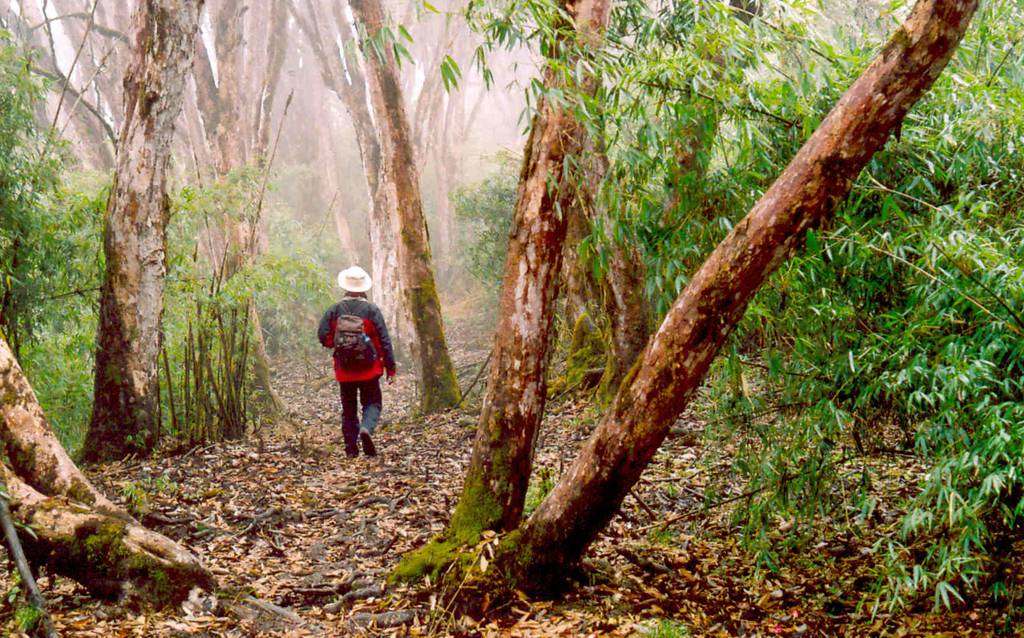 The land of elegant Red Panda in the pristine undisturbed natural habitat with rugged inaccessible hilly terrain Neora Valley, it is one of the last tracts of virgin wilderness in the country, sustains a unique ecosystem where tropical, sub-tropical, sub-temperate, and temperate vegetative system still harbors a wealth of flora and fauna. This forested land on a hilly terrain was earmarked as a National Park in 1986. Covering an area of 88sq km, Neora Valley National Park is located in Kalimpong subdivision of Darjeeling district a journey of 3 hrs from Kalimpong to Neora Valley National Park. It stretches in the north up to an altitude of 3,200m. The highest point of this park is Rachela Pass, where it forms a boundary with Sikkim in the North and Bhutan in the North East. This links Neora Valley National Park with the Pangolakha Wild Life Sanctuary in Sikkim and Toorsa Strict Reserve in Bhutan. The altitude at its southern limit is 183m and the forest of Jalpaiguri forms its southern boundary connecting it with Chapramari Wildlife Sanctuary and the Gorumara National Park.
Neora Valley is extraordinarily rich in avi-fauna or the feathered animals. Due to its altitudinal variation ranging from 600ft to 10600 ft, various species of birds make the park a paradise for the bird watchers. Pheasants, Cuckoos, Minivets, Flycatchers, Maynas, Orioles, Owls, Parakeets, Partridges, Sunbirds, Swallows, Swifts and Woodpeckers would captivate one with their chirpy calls and enchanting colourful plumage display. Nature has bestowed Neora Valley with a broad medley of butterflies, which provide a grand feast to the eyes with their ingrained splendour. Kaiser-I-Hind and Krishna Peacock are amongst the most attractive butterflies found here. The self-sufficient eco-system of Neora Valley harbours a rich plethora of insects. A mammoth diversity of Spiders, Bugs, Beetles, Ants and Bees parts a very important and complex eco-system of Neora Valley. Neora Valley is particularly well known for wild orchids. Their splendid colours and grace patterns have the capacity to hypnotise anyone. A number of orchids hidden in the deepest parts of the valley are yet to find a place in the records.
The rich flora and fauna of Neora Valley National Park make it a paradise for nature and wildlife photography. You can also capture the captivating panorama of the Kanchendzonga range, which lies in the backdrop of this national park. Best time to visit December to March for Birding and March to June for flowers.
Places to visit in Darjeeling