Dawaipani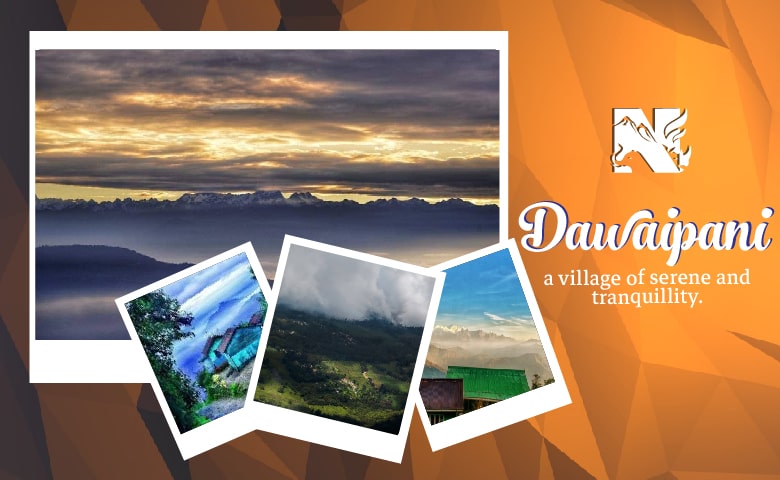 Just about 20 km distance away from the heart of Darjeeling town, Dawaipani is an offbeat village you would truly love to visit. Nestled on the opposite hill of Darjeeling Town, the serene village attracts most of the nature-loving tourists planning to visit the regions of North Bengal. Dawaipani is a local word which means 'Medicated water'. This picturesque village got its name from a surrounding river named "Khola".
With a household of just 135 to 150 houses, Dawaipani will be an ideal location to spend a perfect holiday with your friends and family. Here you can help to relieve your distressed soul and rejuvenate it on the lap of none other than Mother Nature. So why wait? Let's have a look at the attractions in and around this village.
What to See and Do in Dawaipani?
Dawaipani is an emerging offbeat destination from where the Himalayan Range can be seen with its full glory. Apart from this, the village has its own charm and natural beauty that attracts thousands of tourists every year towards it. Here are the following activities you can do from the village:
You can enjoy a spectacular view of Mt. Kanchenjunga, a distinct view of Namchi, West Sikkim (Chardham or Samdruptse), and a dim view of the Darjeeling town.
You can have a trip to the tea estates like Glenburn Tea estate, Lamahatta Tea estate, Takdah Tea estate to enjoy a serene view of the lush greenery everywhere.
Fall in love with the surrounding thickly wooded forest of Dawaipani and spot colorful Himalayan birds with the help of your binoculars.
Witness a splendid sunrise and sunset. The memory of it will be forever with you.
You can have a sightseeing excursion to Darjeeling to witness HMI, Batasia Loop, Peace pagoda, Darjeeling Ropeway, Padamaza Naidu Himalayan Zoo, and more.
Enjoy the traditional dance performed by the locals. Get to know more about their rich cultural activities.
How to Reach Dawaipani Village?
By Train: To reach Dawaipani village by train, one has to board a train to New Jalpaiguri Junction. This busiest railway station is about 75 km distance away from the village. Upon arriving at NJP, you will get to see many cars are standing and waiting to be hired.
By Flight: To reach Dawaipani by air, one has to board a flight to Bagdogra Airport, the nearest airport from the village at a distance of around 80 km. The cars from several car rental agencies will be standing outside. Just hire a car from them to reach the desired village smoothly.
By Road: To reach the village by road, one has to again rely on a rented cab or taxi which are available to hire from any nearby locations like Siliguri, Bagdogra, Matigara, etc.
Accommodation Options in Dawaipani Village
Being a tiny virgin offbeat destination near Darjeeling, Dawaipani has only one mode of accommodation which is homestay. The smiling and friendly local villagers transformed their homes into homestays to host the travelers at the village. These homestays offer most of the latest amenities such as a western bathroom, view rooms, delicious organic foods, 24 hours electricity, etc.
Best Time to Visit this Village
Dawaipani is situated at an altitude of 6500 feet above sea level. As a result, the temperature stays on the lower side for most of the months. However, the weather is soothing and ideal for travelers. However, due to the frequent landslide, visiting the village during Monsoon should be avoided.