Paten Godak Khasmahal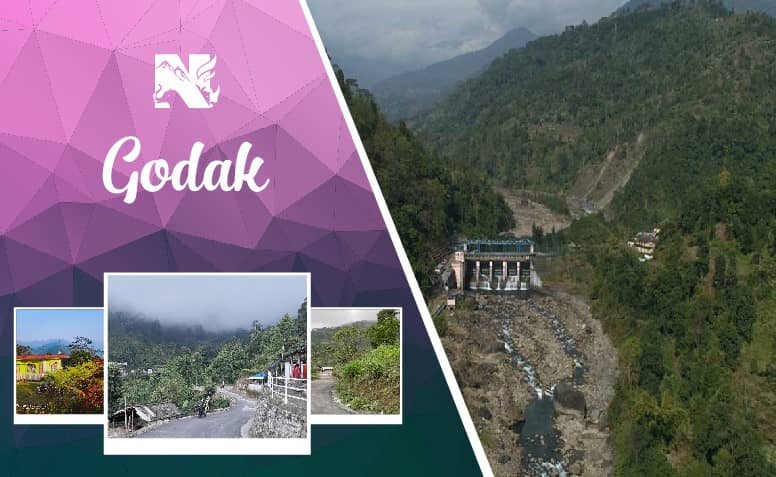 Paten Godak Khasmahal is a small village in the Darjeeling District of West Bengal. Falls under Gorubathan block, the village offers a fascinating natural beauty and a splendid view of the daunting hills. Known for its beautiful landscape, rivers, mountains, forests, and tea gardens, this virgin hamlet is becoming one of the finest tourist attractions.
The village has just 1157 households with a population of around 5530 people. Because of its quite less population, those who are in love with the peaceful ambience can surely visit this pictorial hamlet.
Attractions in and around Paten Godak Village
Paten Godak is an offbeat settlement. Hence, it does not offer many tourist attractions. However, there are many worth visiting sites nearby and they are as follows:
The stunning view of the daunting hills of the surrounding.
The surrounding verdant forest area.
Different kinds of Himalayan Birds with their vibrant colors.
Jhandi Dara Viewpoint and its great panoramic vista of mighty Kanchenjunga.
The ruins of the ancient Dalim Fort built by the Bhutanese Kings.
A splendid sunrise looming over the hills and as well as a crimson sunset.
Activities to Do in and around the Village
There is nothing much to do in this village as it lacks sightseeing places. The place is only for scenic beauty lovers who want to refresh their distressed soul and to heal it with the help of Mother Nature. However, here are the following activities one can do such as:
Wander through the village and interact with the local friendly villagers.
Trek to the ancient ruins of Dalim Fort and enjoy the soothing panorama of the surrounding.
Have a sightseeing excursion to Kalimpong which is just about 11 km distance away from Paten Godak.
Go for birding in the surrounding dense forest area with your binoculars.
Spend the entire morning at leisure while sipping a cup of tea and witnessing a memorable sunrise.
Watch the activities of the local villagers and the children playing in the field.
Listen to the hypnotizing chirping of the cricket and witness a marvelous sunset.
How to Reach Paten Godak Khasmahal
By Air: The nearest airport is Bagdogra. From the airport, there are several well-sanitized cars available to reach the hamlet with ease.
By Road: Rent a cab or taxi from a trusted car rental agency to reach the village from the cities like Kalimpong, Siliguri, Bagdogra, etc.
By Train: Siliguri and New Jalpaiguri Junction are the two major railway stations nearby. Several Trains run to New Jalpaiguri Junction every day from most of the major railway stations of the state.
Best Time to Visit Paten Godak Village
Paten Godak is ideal for visiting in any month of the year. The peaceful environment and the soothing weather make it an ideal place to spend a perfect holiday far from the urbanized world.