Jhepi near Darjeeling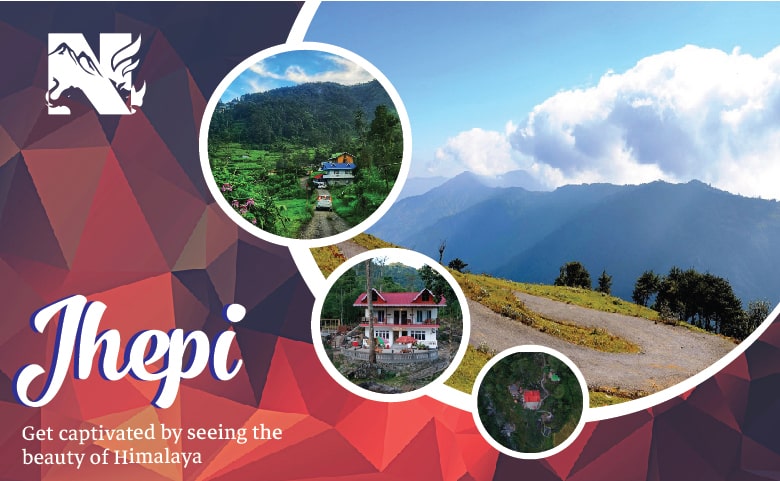 In the Darjeeling District of West Bengal, Jhepi is a quant hamlet known for offering a unique vista of the Himalayan Range. The daunting hills all around and the complete serenity of nature will truly make every traveler love it at the first sight. Just about 35 km distance away from the heart of Darjeeling, Jhepi can be your next holiday destination, and let us describe why.
Sightseeing Attractions in and around Jhepi
Jhepi, the tiny village near Darjeeling with a population of just below 2000 people, offers great natural beauty to behold to its visitors. The major attraction of the village is its magnificent panoramic offering of Mount Kanchenjunga. The clouds flying above your along with a plethora of Himalayan birds will make you crave for more here. There is also a church in the village named Jhepi Independent Church.
Darjeeling is the nearby notable tourist desitions. From the village, travelers can explore Darjeeling's Padmaja Naidu Zoological Park, Yiga Choeling Monastery, Himalayan Mountaineering Institute, Darjeeling Himalayan Ropeway, Peace Pagoda, Tiger Hill, Mahakal Temple, Rock Garden, Happy Valley Tea Estate, Himalayan Mountaineering Institute, and many more.
Activities to Do in and around the Village
There is nothing much to do in this village as it is all about natural beauty. However, you can wander around this village to witness its beauty and meet the ever-smiling local community. Bird enthusiasts can go birding in the surrounding forested area where several colorful Himalayan Birds can be spotted. Breathtaking sunrise and sunset is also a quite relishing activity to do here. A short sightseeing excursion to Darjeeling will also be great.
How to Reach Jhepi Village
Here are the following methods which can be taken to reach the village:
By Road: To reach the village by road, one can hire a cab or taxi from Siliguri or any adjacent areas. From Siliguri, it would take around 110 km to reach the village via Hill Cart Road.
By Train: To reach the village by train, one has to first board a train to its nearby railway station NJP. From there, Cars can be hired from a trusted car rental agency like Himalayan Wheels to reach the village.
By Air: To reach the village by air, board a flight to Bagdogra Airport. This is the nearest airport at a distance of around 105 km. Upon reaching, you will get to see many cars standing outside. Just hire one of them to reach the village comfortably.
Accommodation Options in Jhepi
Homestay is the only mode of accommodation here as it is a remote village. However, most of the homestays of Jhepi Village offer a comfortable stay to its guests. All the basic facilities such as view rooms, running water, spacious rooms, attached western bathrooms; television is there in the homestays. Moreover, the smiling and friendly host of these homestays will truly make your stay in the village truly memorable.
Best time to Visit Jhepi near Darjeeling
The best time to visit the village is any months of the year. The weather stays soothing for most of the year and the temperature does not drop sharply. However, April to June and then again September to December is the best time to visit Jhepi, the alluring village near Darjeeling.