Peshok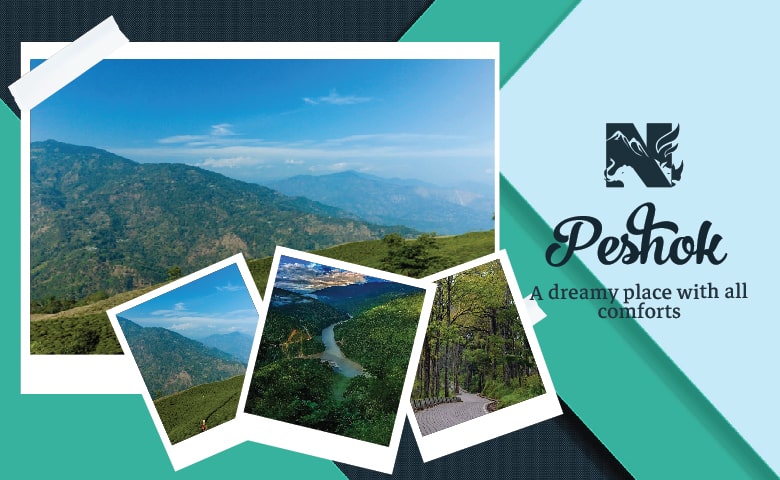 Falls under Rangli Rangliot CD Block and in the Darjeeling District of West Bengal, Peshok is an offbeat village where lush greenery and pure natural beauty are in abundance. The lustrous spectacle of Kanchenjunga and the vast stretch of tea estate bewitch the minds of every traveler visiting this small hamlet. Quite adjacent to Tukdah, Tinchuley, and Lamahatta, Peshok proves to be a great holiday destination for those who want to escape the hustle and bustle of city life and are seeking peace in the lap of nature.
What to See and Do in Peshok Village?
Travelers will truly love to relish the beauty of Peshok and all the sightseeing attractions it offers to its visitors. Here are all the major things one can do and see here in this village.
Peshok Tea Garden is a major attraction here. Travelers can spend some of their time in leisure here. The daunting hills will be in the backdrop to add more charm to your sightseeing.
The trekking enthusiasts can trek through the pine forest or indulge themselves in rock climbing activities.
Visit the nearby Satya Sai Mandir and the Peshok Church to get to know the religious practices of the local villagers.
Go for a short trip to Peshok Tea Estate to see the tea processing and how the tea leaves are being transformed into everyone's favorite brew.
Visit Tukdah, Tinchuley, and Lamahatta which are alluring hamlets nearby. Tinchuley Viewpoint will help you witness an astonishing view of Kanchenjunga. Capture the scenic panorama in the photographic form.
From the Tea Estate, one can also visit Tukdah Viewpoint, the ancient Tinchuley Monastery, Takdah Monastery, Lamahatta Park, and more.
Accommodation near Peshok Tea Estate
Equipped with all the basic features like hot water arrangements, attached western bathrooms, open terrace, sit-out areas, electricity, the homestay of the village offers top-notch accommodation to its guests. Travelers would truly love to stay here.
How to Reach the Tea Garden?
By Road: Siliguri and Bagdogra are the two major nearby cities at a distance of around 65 km. Travelers have to hire a cab or taxi to reach the tea garden comfortably from any of these cities.
By Air: Bagdogra is the nearest Airport to this village. After landing at Bagdogra Airport, again travelers have to take the help of a rented car to successfully reach the settlement.
By Train: NJP is the major railway station nearby at a distance of around 65 km. From this popular railway station, cars are available to hire.
Best Time to Visit Peshok Tea Estate
The best time to visit Peshok Village and its tea estate is any time of the year. The soothing and friendly weather welcomes travelers no matter what month it is. However, the months of monsoon should be avoided.