Rangaroon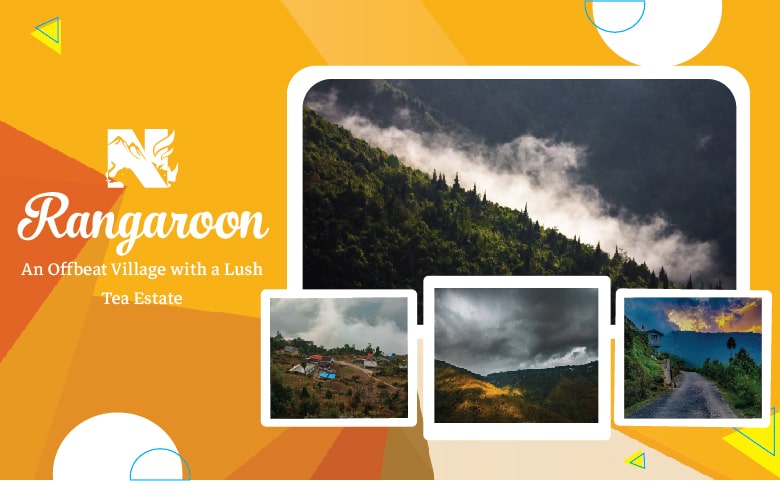 Not more than a few kilometres away from Darjeeling, there is a newly discovered hamlet named Rangaroon. A small hilly settlement of its own kind, Rangaroon offers a jaw-dropping view of the mighty Himalayan range.
Rangaroon got its names from a Nepalese word spelt "Rai Gurung". Most of the people of the village consist of Rai and Gurung community and hence was tagged as Rangaroon.
Things to See and Do in the Village
Those who want to escape the tourist rush of Darjeeling can stay at this village and explore all the nearby sightseeing places. After wandering around the tea estate, you can have a one day trip to Darjeeling which is just 20 km distance away.
Tiger Hill of Darjeeling offers a stunning sunrise looming over the mountain peaks and Batasia Loop with its spiral railway track along with the War Memorial makes your trip a perfect one.
Moreover, those who seek adventure can try hiking to Darjeeling from the village. Birds enthusiasts will not get disappointed at all as there are full of avifauna can be seen flying in the settlement.
How to Reach Rangaroon
Board a train to New Jalpaiguri Junction (NJP) or take a flight to Bagdogra Airport which are the nearest Railway Station and airport respectively. Hired cars are available from Bagdogra, NJP or Siliguri to reach the settlement comfortably.
Best time to Visit Rangaroon
You can visit Rangaroon at any months of the year. The winter is known for catching the finest glimpse of the snow-capped peaks. The spring is popularly known for the blooming flowers all around the valley. The luxuriant Tea Gardens look greener during monsoon.
Accommodation in Rangaroon Village
Homestays are there to spend a perfect holiday in the settlement. All of these homestays offer a comfortable staying option by providing all the basic facilities like spacious rooms, electricity, Western Bathroom, hot and cold running water, etc.