Samabeong Tea Estate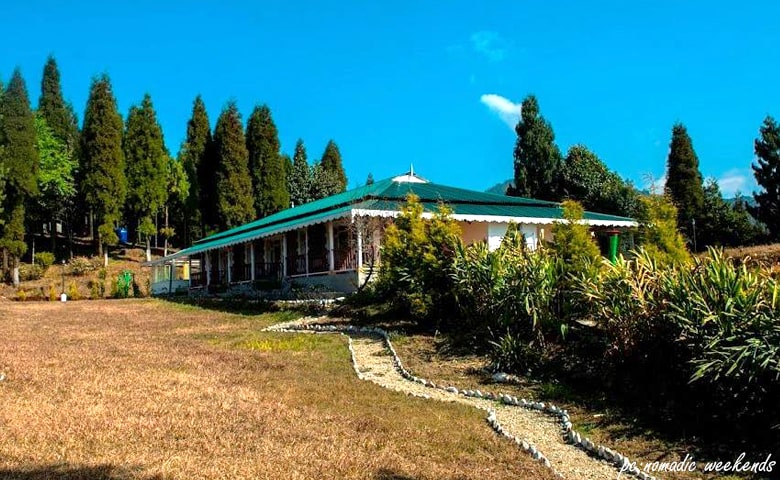 Darjeeling is known for its world-famous tea and the vast stretch of tea gardens. Samabeong Tea Estate is one such garden in Darjeeling which is situated in the foothills of mighty Himalaya. Situated at an elevation of 6200 feet, Samabeong Tea Estate is one of the highest tea gardens in Darjeeling.

In the year of 1882, Britishers established this tea garden but since then the name of this scenic place has been changed for so many times. In the contemporary moment, this destination has come out as a tourist spot. In these following paragraphs, let's describe if it is worth calling as a tourist spot.
What to See and Do in Samabeong Tea estate
Enclosed by the mighty Himalayan vegetation, Samabeong Tea estate is located in some of the most remote regions of Darjeeling. Being less trodden, Samabeong has evolved into a wholly organic village. Let's see, what you can witness and do during your vacation to this picturesque village-
The village is the natural host of various flora and fauna. You can get to know and see them closely.
There are a plethora of tea gardens to explore. Wander around these gardens while soaking the sweet heat of the sun.
Wake up by listening to the chirping of birds and get to sleep by hearing the song of the cricket.
Explore the nearby tourist attractions like Lava Monastery, Gorubathan, Neora Valley National Park, Jhandi, etc.
Enjoy outdoor activities like trekking, Mountain biking, etc.
How to Reach Samabeong Tea estate
Board a train towards NJP from any of the major cities in West Bengal. Upon reaching, you can have a car hired. Moreover, after landing at Bagdogra, the nearest airport of Samabeong Tea estate Darjeeling, you can hire a car to quite comfortably reach your destination.
Where to stay at Samabeong
Staying here at the Samabeong Tea Estate is not a headache. There are many resorts or homestays available to stay. All these resorts offer all kind of modern amenities to make your night stay amidst this settlement a quite memorable one.
Best Time to Visit Samabeong Tea estate
You don't need to know any specific time to visit this tea. The weather of this virgin settlement stays quite charming most of the time. The sky remains clear and rainfall is not quite heavy. However, it is advisable not to visit this hilly terrain during monsoon as the roads become muddy because of rainfall.