Tamang Gaon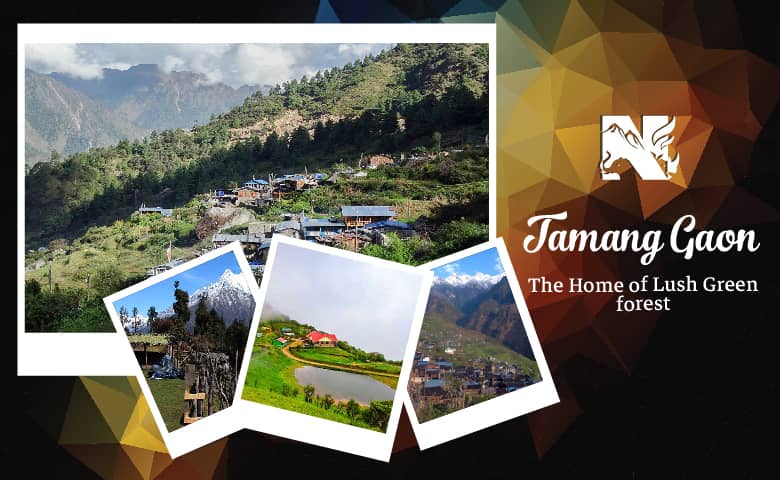 Amidst the lush green vegetation of Singalila National Park, Tamang Gaon is a pictorial offbeat settlement in North Bengal. At an elevation of 7000 feet above sea level, the hamlet offers a splendid view of the Himalayan range, complete serenity, and a spectacular view of the natural beauty. Far away from the clutch of urbanization, this secluded hamlet is truly a delight to nature lovers and trekking enthusiasts who are often keen to explore offbeat destinations.
The village is the home of the Tamang Tribe. Their hospitality and the always smiling faces will provide a great holiday experience in this Himalayan hamlet. Farming is their main livelihood of the villagers and also the growing tourism in the region. You will certainly love their warm hospitality and behavior.
Attractions in and around Tamang Gaon
Tamang Gaon offers some of the finest tourist attractions in and around it. The following ones are worth visiting.
The breathtaking panorama of the complete snow-clad Himalayan range.
Lush green forest, inlaid of grasslands, flowers of varying hues, and more.
Various kinds of splashy Himalayan birds flying scattered in the sky.
Nearby attractions like Tonglu, Meghma, Dhotre, Chitre, Lamadhura, etc.
Other tourist sites close to the village are Mungmungkhola Hanging Bridge, Rimbick Monastery, Gumbadara Viewpoint, Srikhola, and more.
Activities to Do in and around the Village
This secluded hamlet is for those who seek to refresh their mind while enjoying the tranquility of nature. The peace-seeking tourists can indulge in the following activities while staying in the village:
Have a leisure walk through the village and relish the beauty of the snow-clad Himalayan Range.
Trek to the trekkers' paradise Sandakphu which will be a one-day long adventurous trek.
Visit the enclosed lush Jungle of Tintale to spot myriad Himlayan birds in their full glory.
Have a one-day sightseeing excursion to Tonglu, Meghma, Dhotre, Chitre, Lamadhura, Srikhola, and more.
Watch a picturesque sunrise while sipping a cup of tea and experience a crimson sunset while listening to the hypnotizing songs of cricket.
Where to Stay in the Village
Homestay is the only mode of accommodation available in this secluded hamlet. Travelers will get all the basic amenities they seek such as attached western bathrooms, free Wi-Fi, Room Service, Restaurant, geysers, etc. The foods served here are delicious and the ingredients are locally sourced.
How to Reach Tamang Gaon
By Train: Those who want to travel by train, get down at New Jalpaiguri Junction which is a major railway station nearby. From there you will get vehicles to reach the hamlet comfortably.
By Air: If you are going by flight, after you land at Bagdogra airport, rent a well-maintained car from a trusted car rental agency.
By Road: Get a car from NJP, Siliguri, Bagdogra, or even from Darjeeling to reach this splendid village named Tamang Gaon.
Best Time to Visit Tamang Gaon
Apart from the season of Monsoon, the village can be visited at any time of the year. However, the temperature often goes down to zero degrees Celsius or even lower than that. Hence, travelers are advised to bring warm clothes with them.