Terjum near Darjeeling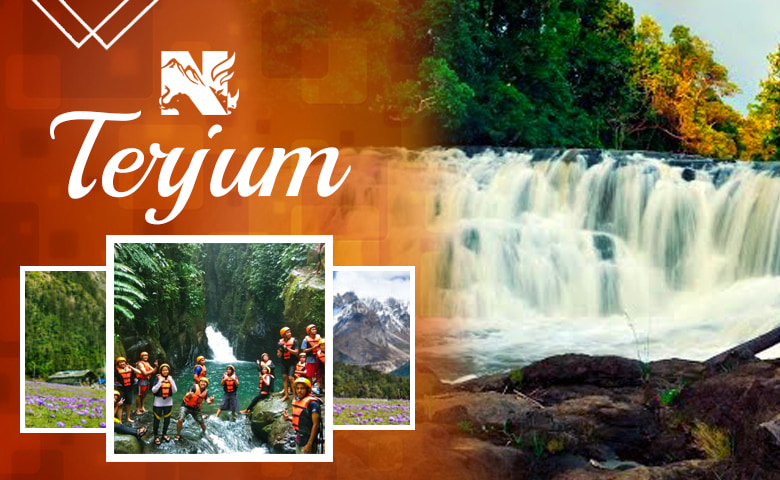 Enclosed by luxuriant tea estates like Chamong, Sangmaru and Gopaldhara, Terjum is a tiny yet lively village nestled on a hilltop near Darjeeling. Far from the tourist rush and just a few kilometres away from Rangbhang River Valley and Mirik Lake, Terjum can be tagged as the paradise on Earth and let us describe why.
What to See in and around Terjum
Even though the vast stretch of green lush tea gardens are the major attractions of the village, there is a Shiv Mandir and Village market nearby to look for. The local playground along with the surrounding pine forest looks stunning. Visiting all the nearby tea factories will be a memorable experience in itself.

Other alluring tourist destinations are quite adjacent to the Terjum Village. Rangbhang River Valley is just 8 km distance away whereas the famous Mirik Lake is just 10 km away from the river valley. Jorpokhri, Lepchajagat, Darjeeling and Ghoom are also considerably near.
Things to Do in and around the Village
Replete with numerous species of birds such as barbets, treepies, flycatchers, pheasants, orioles, wagtails, magpies and sunbirds, Terjum is a paradise for birdwatchers. While trekking through the lush alpine forest, you can get to see numerous wild animals like deer, porcupine, peacock or the Chinese Pangolin.

A short excursion to Darjeeling, Mirik, Lepchajagat, Pashupati Market is going to create a memory of a lifetime. Moreover, strolling around the village and the lush green tea gardens will bring joy to your distressed mind and soul.
How to Reach Terjum Village
NJP is the nearest railway station and Bagdogra is the nearest airport in the village. A car can be easily hired from Bagdogra Airport, NJP or even from Siliguri to the village.
Where to Stay in the Village
Homestays are there in the village for a comfortable night stay. All these homestays provide all kind of basic amenities such as comfy beds, spacious rooms, running water, attached western bathrooms, etc.
Best Time to Visit Terjun near Darjeeling
Terjum can be visited at any time of the year where winter is known for its scintillating weather and Monsoon for its lush greenery. Those who want to escape the intense heat of the plains can visit the hamlet during summer.