Dalim Khola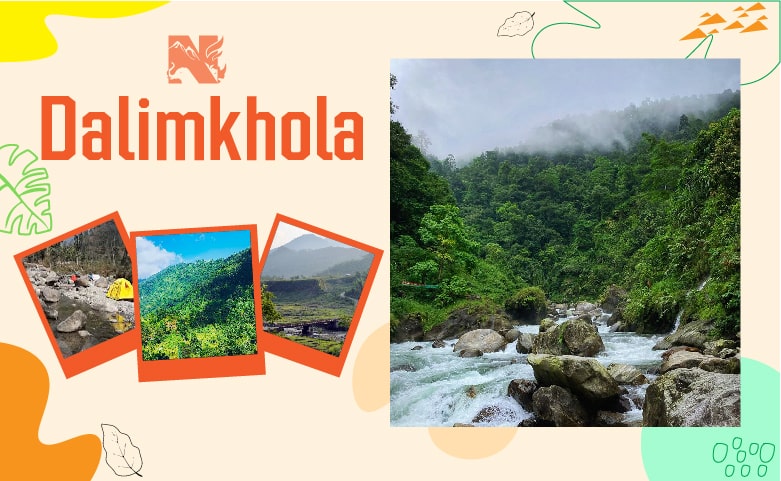 Nestled in the Gorubathan Block and in the Darjeeling District of West Bengal, Dalimkhola is a small yet pictorial hamlet one can visit. Just about 5 km distance away from Gorubathan, this tiny settlement is all about providing a soothing atmosphere and intense natural beauty to its visitors.
The village is around 51km distance away from Darjeeling and just about 5 km distance away from Gorubathan. The capital town of West Bengal, Kolkata, is around 580 km distance away from Dalim Khola Village.
What to See in and around Dalim Khola?
Dalimkhola is an offbeat settlement near Darjeeling. Being so, the following major attracts one can witness:
The marvelous view of daunting hills all around.
The ancient Dalim fort built by the Lepcha Kings on the top of a hill.
The splendid panoramic vista of the surrounding along with the hills.
The shimmering Dalim Khola River flowing quietly through the village.
The colorful Himalayan Birds in the surrounding lush green forest.
A picture-worth sunrise and sunset looming over the forest and hills.
What to Do in and around Dalim Khola
Visitors will not get bored at all while staying in these offbeat settlements as there are a plethora of activities you can do while staying in the homestay.
Relish the breathtaking view of daunting hills and the surrounding forest area.
Trek to Dalim Fort which is now in ruin. Enjoy the complete panorama of the village and the surrounding hills.
Enjoy a great leisure walk while wandering through the riverbank of Dalimkhola.
Go for birding through the adjacent forested area of the hamlet. Use binocular when your naked eyes cannot spot one.
Enjoy mind refreshing sunrise and sunset anywhere from this offbeat settlement.
Go for a sightseeing excursion to nearby destinations Gorubathan and Darjeeling.
How to Reach the Village
New Jalpaiguri Junction (NJP) is the nearby railway station whereas Bagdogra Aiport (IXB) is the nearest airport. Get a train or board a flight to these respective stations or airports. Cars are available to hire from Siliguri, Bagdogra Aiport, or even from New Jalpaiguri Junction.
Best Time to Visit Dalim Khola Village
Travelers can visit Dalim Village at any time of the year due to its calming weather. The temperature stays normal for most of the months and does not drop significantly. In short, visitors will truly like to spend a splendid holiday in the village.