Zurrantee Tea Estate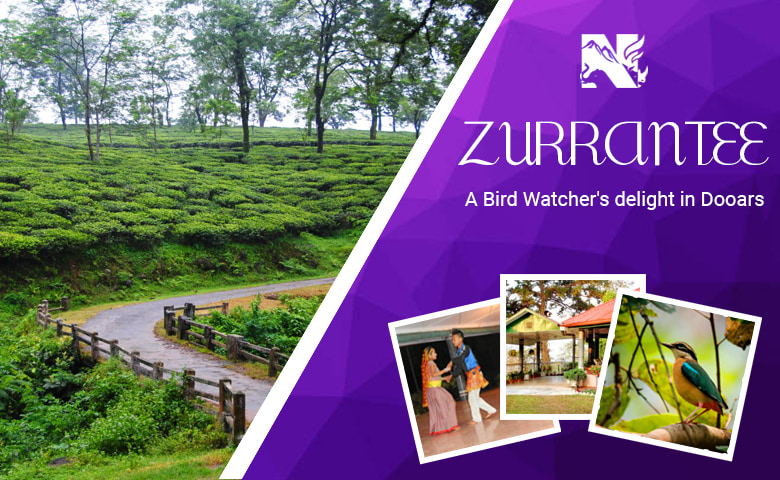 Zurantee or Juranti, located at the Chalsa region of Dooars, is a pictorial hamlet known for its serene Tea Estate and the vast stretch of tea gardens. Gorumara National park is just 30 minutes driving distance away from the village. Flanked between Murti and Neora rivers, the settlement offers a wide variety of flora, sprawling tea gardens and the charming feel of the colonial days.
Places to See in and around Zurrantee
Zurrantee is chiefly known for its Tea Estate. The sprawling tea gardens, the tea factory, the heritage bungalow and the Zurrantee River are what make people get attracted towards it. The soothing ambience of its surrounding rejuvenates the visitor's distressed souls.

Nearby attractions like Neora Valley National Park is 51 km distance away whereas 26 km distance away. Samsing, Suntalekhola, Jhalong, Bindu, Paren, Lava can be visited from Juranti Tea Garden.
Activities to do in and around Juranti Tea Garden
Walk around the vast stretch of Tea Gardens while relishing the peaceful ambience and inhaling the fresh Oxygen will transform a distressed soul into a joyous one.
Angling can be done in the Zurrante River to revive childhood memory. Picnic can be enjoyed with your friends and family at nearby offbeat destinations like Samsing and Suntalekhola.
How to Reach Zurrantee Tea Garden
Zurrantee can be comfortably reached from its Nearby Railway Station New Jalpaiguri Junction and its nearby airport Bagdogra. All you have to do is just opt for a hired car or taxi.
Accommodation in the Village
There is a century-old British Bungalow available to stay here. Moreover, Homestays are there for a comfortable stay which offers most of the facilities such as spacious rooms, western bathroom, delicious cuisine, etc.
Best Time to Visit Zurrantee Tea Estate
Zurrantee due to its pleasant weather can be visited at any time of the year but not in Monsoon as the settlement become inaccessible because of excessive rainfall.