Chisang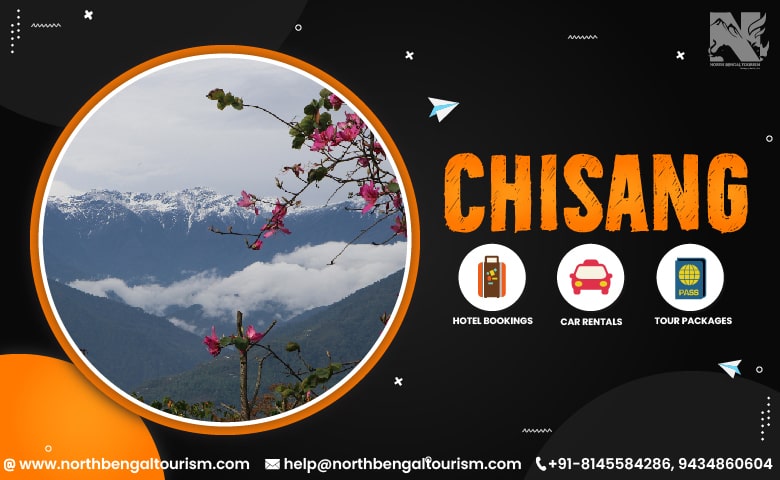 In the Kalimpong District of West Bengal, Chisang is a small yet splendid village you must visit. Just about 4 km driving distance away from Indo-Bhutan Border, Chisang is truly a picturesque village that offers a breathtaking view of Bhutan's Tendu Valley and the Nathula Range. The travelers are also drawn to the peaceful rural living style and the adventure. Chisang is recognized for its medicinal herbs as well as its world-famous organic cardamom manufacturing.
Home to a variety of rare and endangered animals, birds, and flora Chisang's true core is found in its rich history, unique culture, and natural beauty. Chisang would not fail you if you wish to sit and relax in a hamlet. North Bengal Tourism can help you spend a great holiday in this village while being accommodated at the finest homestay.
Places to Visit in and around the Village
From Chisang, you can get to see many tourist attractions and places. Some of the worth noting ones are:
Todey Bazar
The Gorubathan block in Kalimpong is the best location for nature enthusiasts. The local marketplace can be a fun area to explore. You can watch the people shopping daily essentials here. You can also visit Tangta Monastery.
Dawai Khola
It is another best place to visit from Chisang. You can visit the beautiful Druk Thek Sum Choling Monastery. The roads leading to the monastery are small, steep, and dangerous. It's an adventure to go to the Druk Thek Sum Choling Monastery. This location is perfect for hiking and trekking. It's possible that going down to the Dawai Khola riverbed can help you relax. A fun picnic can be planned beside the stunningly clean riverbank. In short, you will love spending some quality time with your friends and family.
Jhalong
On the route to Bindu, Jhalong is a small village in the Kalimpong District of West Bengal. On the banks of the Jaldhaka River, the village is quite adjacent to the Indo-Bhutan border. Here you can see a variety of hill birds as well as migratory ducks. The view of the hills covered with lush greenery is also breathtaking.
Bindu
It is another worth visiting village near Chisang and is the closest village to the Bhutan border. At an elevation of 600 meters above sea level, Bindu is an ideal place to spend some quality time with none other than the tranquil nature.
Dalgaon
Another worth visiting place from Chisang is undoubtedly Dalgaon. From Jaldhaka River, it is approximately 4 km driving distance away. The breathtaking lush greenery, pleasing weather, and tranquil environment will bewitch you for sure.
How to Reach Chisang
By Train: The nearest railway station to this village is New Mal Junction. The journey by AH2 from New Mal Junction to Chisang takes 3 hours and 52 minutes.
By Air: The nearest airport is Bagdogra, which is almost 90 kilometers away and takes nearly two hours to arrive. Rented cars are available outside the airport.
By Road: With the help of a rented car, you can easily reach this village from all its nearby cities like Siliguri, Kalimpong and more.
Hotels and Homestays
There is no hotel in the village and the only mode of accommodation here is the homestay. The homestay in Chisang provides all the basic amenities to the guests so that they can spend a great holiday without any difficulties. You can contact North Bengal Tourism to book an entire tour package including accommodation and cars.
Best Time to Visit Chisang
Throughout the year, the weather of Chisang remains soothing. However, the best time to visit the village is during the months of September to April and then again from December to February. During these months, the temperature stays blissful, and the surroundings look magnificent. Monsson is also an ideal season if you want to witness lush greenery and can overlook muddy roads and frequent landslides.