Gitkolbong Kalimpong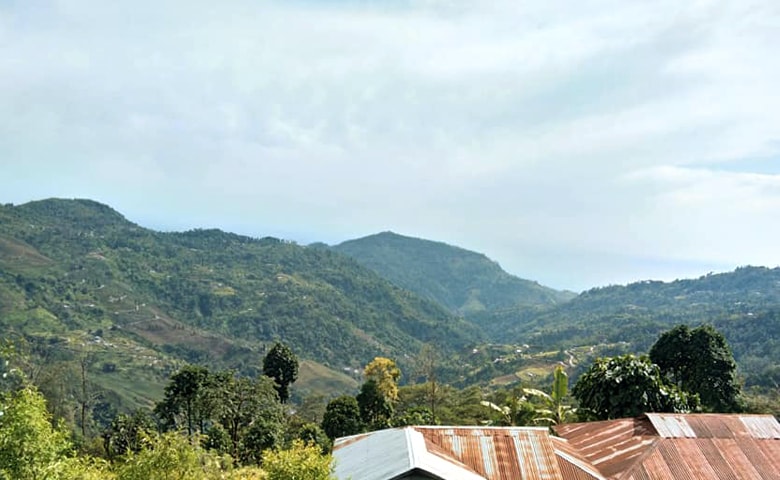 Dotted with lush green vegetation and the mighty Kanchenjunga Peak in the backdrop, Gitkolbong is a virgin settlement just about 40 km away from Kalimpong, West Bengal. Also known as the "Place of the Oak Tree", Gitkolbong proves to be a paradise for birding enthusiasts. The people who live here are mostly Lepchas, the ever-smiling friendly people of Himalaya.
Tourist Attractions of Gitkolbong Kalimpong
There are lots to see in and around Gitkolbong. Being an offbeat destination, the beauty of it is still untouched. While exploring this scenic hamlet, you will certainly get lost by the beauty of it.
Samabeong Organic Tea Garden adjacent to the village.
Cardamom plants everywhere in the village.
Astounding Himalayan Parks in the backdrop of this hamlet.
Various species of Himalayan Birds flying and chirping.
A jaw-dropping sunrise from the valley of Gitkolbong.
Buddha Stupa and the Riverside of the shimmering river Gitkhola.
Activities to Do in Gitkolbong
Sited midst the lush green vegetation oh Himalaya, there is a lot to explore in Gitkolbong. Here are the activities you can do while exploring these attractions.
Trek to Samabeong Tea Estate to spend some tranquil time alone.
Have a short excursion to nearby tourist attractions like Buddha Stupa.
Enjoy the scenic sunrise and sunset from the homestay or Bungalow of Gitkolbong.
Walkt amidst the lush forest of the hamlet to spot vibrant Himalayan birds.
Spend the afternoon at leisure while watching the kids of the village playing in the fiels.
Getting There
Gitkolbong is nearest to NJP and Bagdogra Airport. You can hire a car or taxi after reaching NJP or Bagdogra. Cars are also available to hire from Siliguri to Kalimpong. From Kalimpong, take another vehicle to reach Gitkolbong.
Where to Stay at Gitkolbong
Being far from the clutch of urbanization, the only mode of accommodation here is homestays. Local people have made their home as homestay and host tourists in the village. The rooms they provide are quite spacious and also come with most of the latest amenities.
Best Time to Visit Gitkolbong
There is no specific time to explore the hilly terrain of Gitkolbong. You can pack your bag at any time to explore the village. The weather stays pleasant most of the time and temperatures never get too low or too high.