Kashyem Kaman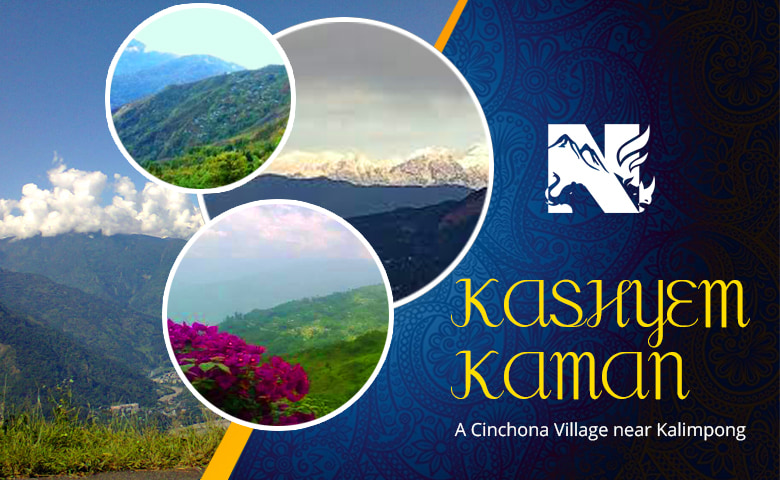 Kashyem Kaman is a picturesque hamlet just 24 km distance away from Kalimpong. It is nestled at an altitude of 4000 feet above sea level and is surrounded by the luxuriant forest of Himalaya. Truly a paradise on Earth, Kashyem Kaman beside the confluence of Teesta and Rangpo rivers with its alluring view of the mighty Kanchenjunga has captivated the mind of many travellers.
What to See in and around Kashyem Kaman
Surrounded by green lush vegetation, this tiny offbeat destination offers a plethora of tourist attractions. One such tourist attraction is a small church of Kashyem. There is a park built around a waterfall. One of the trekking trails will take you to an abandoned British-era Cinconha processing unit. Nearby attractions like Kalimpong, Munsong, Rangpo, Sillery Gaon, Ichhe Gaon, Simanadara, Baranumber etc and all their sightseeing places can easily be explored.
Things to Do in and around the Village
Trekking, Bird Watching, River Rafting are some of the finest activities to do in the village. One can capture the scenes and memories in the photographic form. In order to catch a glimpse of the alluring surrounding view, trekking through the luxuriant forest would be a great idea.
How to Reach Kashyem Kaman
Kashyem Kaman can be reached from its nearby station NJP, nearby airport Bagdogra as well as nearby towns like Kalimpong and Siliguri. All you have to do is just hire a car.
Accommodation in Kashyem Kaman
Equipped with all the basic features like hot water arrangements, attached western bathrooms, open terrace, sit-out areas, electricity, the homestay of the village offers top-notch accommodation to its guests.
Best Time to Visit Kashyem Kaman
There is no specific time to visit the village as every season has its own kind of charm. Summer is considered to be the best time for those who want to beat the intense heat of the plains whereas winter is ideal for having a great vista of the mountain peaks.