Milan Top - a perfect view point near Kalimpong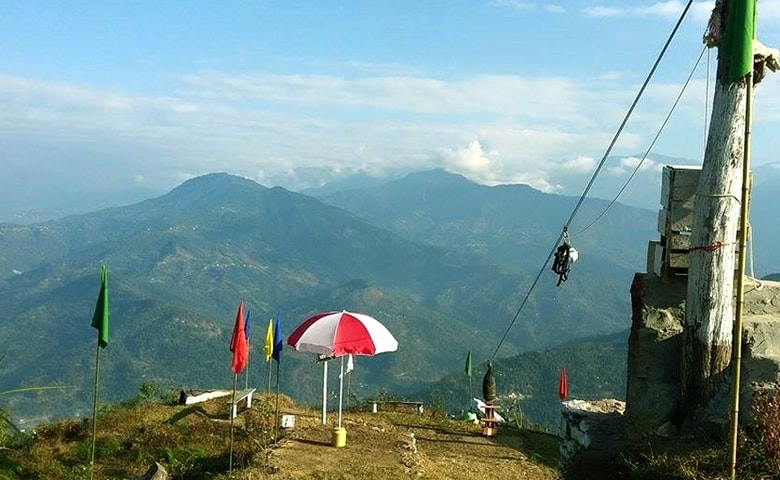 Are you looking for an offbeat destination in Kalimpong which is far away from the bustling crowd of urban life? If our guessing is right you should have a look at Milan Top.
Milan Top is a fascinating destination in the Kalimpong district of West Bengal. Situated very close to Pedong, Milan Top is an ideal View Point for having a breathtaking glimpse of the snow-peaked Mount Kanchenjunga.
Surrounded by astounding mountains and dotted with lush green alpine forest, this should be your next holiday destination and let us describe why.
Things to See in Milan Top View Point
Due to its high altitude, there are plenty of things to see in Milan Top View Point and they are as follows:
The Mesmerizing view of the snow-peaked Mount Kanchenjunga.
A panoramic view of the surrounding.
Lush green alpine forest.
A magnificent sunrise looming over the mountain peaks.
Things to Do in Milan Top
Situated at an elevation of 4880 feet, Milan Top is a newly discovered site. Being one of the less trodden destinations in Kalimpong, you can do a plethora of activities here. Some of them are-
Relish the beauty of the snow-clad Mount Kanchenjunga.
Appreciate the jaw-dropping view of the surrounding.
Enjoy an astonishing sunrise over the mountain peaks while sipping a cup of tea.
Trek through the lush green alpine forest and discover its nearby tourist attractions.
How to Reach Milan Top View Point
The most convenient way to reach Milan Top is by road. NJP is the nearest railway station and Bagdogra is the closest airport of Milan Top.
Cars and Taxis are available from Siliguri, NJP or Bagdogra to directly travel to Milan Top via Kalimpong. But while hiring a car, be prepared for giving away high taxi fare.
Hence, it is always advisable to opt for a trusted and reputed car rental service provider to reach your destination safely. You can make North Bengal Tourism, a reputed name in this field, your travel companion as it provides a well-maintained car at a very low price.
Nearby Tourist Attractions
After adorning the delicacy of Milan Top View Point, you can try sojourning its nearby destinations. Some of the renowned nearby tourist attractions are:
Damsang Fort is an ancient fort built-in 1690, it is now in ruins and was the home of Lepcha king- Gyabo Achu.
Sillery Gaon is a picturesque hamlet in Kalimpong known for its serene ambience.
Deolo Hill is situated at an elevation of 1704 meters, Deolo Hill is the highest point of Kalimpong.
Pedong is just 20 km away from Kalimpong, Pedong is replete with pine forest and known for offering a scenic view of Mount Kanchenjunga.
Best Time to Visit Milan Top
The viewpoint of Milan Top can be visited at any time of the year due to its charming ambience and the panoramic view of the surrounding. Expect the season of Monsoon, you can explore it anytime.
If we talk about particular months, March to June and again October to December is the best time to visit this fascinating abode.
As you can see, Milan Top Viewpoint is an astonishing destination which has lots of things to offer to the tourists. Be it a panoramic view of the surrounding valley or an alluring vista of Mount Kanchenjunga, you can't resist getting captivated by the beauty of it.
So, include it on your holiday checklist and plan an escape from your daily life. However, it will not be a bad idea to let us plan it smoothly for you. Contact us or have a look at this Kalimpong Tour Packages that include Milan Top View Point.