Nimbong Kalimpong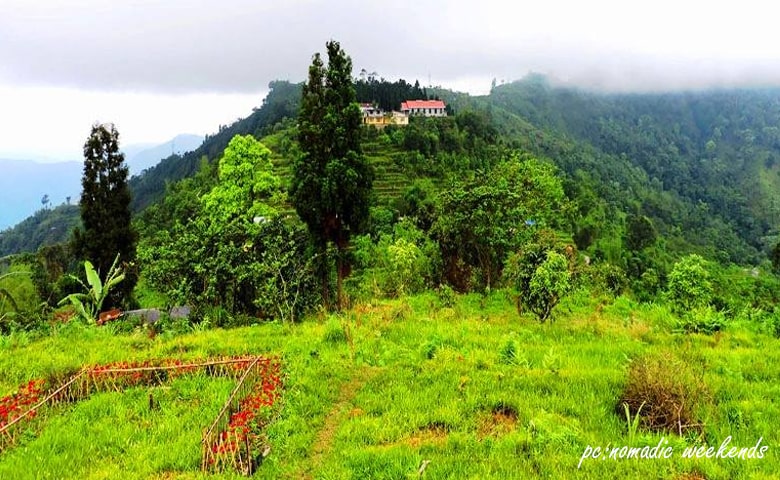 To get relief from the stress of life, tourists nowadays seek a tranquil place where they can refresh their mind and soul. Nimbong is one such place situated in Kalimpong block of Darjeeling district. Nestled in the laps of the mighty Himalayas, Nimbong is a completely unexplored and virgin hamlet surrounded by lush greenery, serene landscapes and immense natural beauty. The peaceful ambience of the village makes it an ideal place away from the hustle and bustle of city life.

At Nimbong, the attractions of nature look limitless as you can spend time listening to the chirping of birds, take a leisurely walk down the roads or enjoy a magnificent sunrise while sipping a cup of tea. Moreover, adventure seekers do not get disappointed here too as it offers trekking opportunities for adventure lovers.
Things to See in Nimbong Kalimpong
Being far away from the bustling crowd, Nimbong offers an unmatched serenity to enjoy. There are also many worth mentioning attractions to witness. Here are some of them as mentioned below.
The jaw-dropping mountain peaks in the backdrop of Nimbong.
Far-reaching green lush tea gardens in the hilly terrain of Nimbong.
A memorable sunrise looming over the mighty Himalaya.
Numerous colourful birds of Himalaya flying here and there.
Lush green vegetation of the surrounding.
Many adjoining hamlets which are known for their serenity.
Things to Do in Nimbong
Nimbong is an ideal holiday destination when it comes about providing a tranquil atmosphere to its visitors. After reaching this heavenly abode, here are the activities you can do.
Enjoy the jaw-dropping view of the mountain peaks of Nimbong.
Wander around the green lush tea gardens of Nimbong.
Witness a thrilling sunrise looming over the mountain peaks.
Trek to explore all the nearby worth visiting settlements.
How to Reach Nimbong Kalimpong
Reaching Nimbong is not a hard task as trains are available from any major cities of West Bengal to New Jalpaiguri. After reaching NJP, all you have to do is just hire a car. Siliguri is just about 78 km away from Nimbong and cars are available from here too. Bagdogra is one and the only airport near this hamlet and one can easily hire a car from here too.
Accommodations in Nimbong Khasmahal
You will be surprised to know that Nimbong, even though an offbeat destination offers top-notch accommodation will all the modern facilities. There are tourist's lodges, resorts and homestays. With North Bengal Tourism's Darjeeling Kalimpong Tour Packages, you can quite comfortably arrange accommodation here.
Best Time to Visit Nimbong Kalimpong
Being a hilly terrain, the weather of Nimbong stays cool but quite charming and bearable. Snowfall does not usually happen here and the sky remains clears during most of the months in a year. Travels can visit this hamlet at any time of the year except the season of Monsoon as the roads get muddy and landslide can also occur at any time.