Rikisum Kalimpong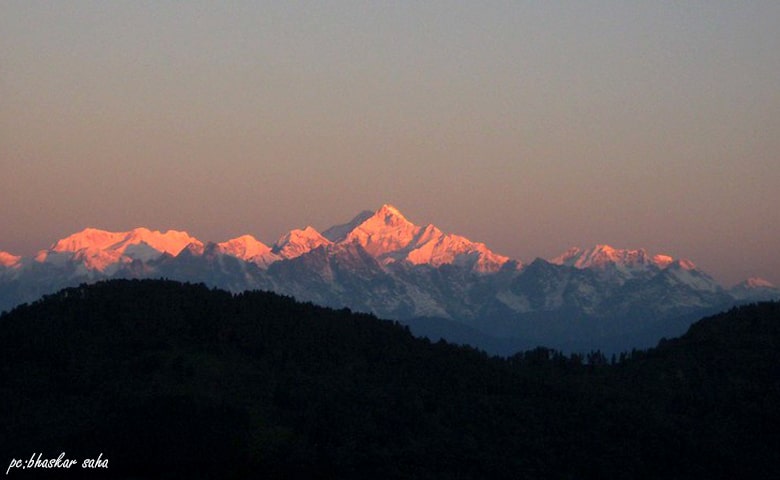 Rikisum Kalimpong- Perched at an altitude of 6000 feet, Rikisum is a virgin settlement yet to explore entirely in the Kalimpong District of West Bengal. Surrounded by the thick wooden forest and the mighty Himalayan Peaks in the backdrop, Rikisum has already bewitched the minds of many travellers.

Far from the clutch of urbanization, the less trodden Rikisum proves to be a noble choice for most of the holidaymakers travelling to Kalimpong. In the following paragraphs, you will get to know if you should also give it a try or not.
What to See in and around Rikisum Kalimpong
Just about 8 km away from Pedong and 18 km away from the heart of Kalimpong, there are a plethora of things to witness and enjoy in Rikisum. Some of the most notable ones are as mentioned below.
A mesmerizing panoramic view of the Mount Kanchenjunga and other Himalayan Peaks of Bhutan, China and Sikkim.
An ancient British Bungalow now in ruins constructed in the year of 1902.
A Magnificent sunrise looming over the mountain peaks from the Rikkisum View Point.
Various colourful blooming flowers like Rhododendron and Magnolias.
Adjacent tourist attractions like Pedong and Kalimpong City.
What to Do in and around Rikkisum
Even though a newly found jewel near Kalimpong, Rikkisum has full of tourist captivating qualities. From nature lovers to adventure seekers, here are the activities they can do in Rikisum Kalimpong.
Savour the Panoramic view of the snow-peaked Mount Kanchenjunga from Rikisum Viewpoint, Ramitey View Point.
Trek through the thick virgin forest, low lying valleys to discover fascinating places like the ruins of the British Bungalow.
Cherish the natural phenomena like sunrise and sunset while listening to the chirping of birds in the morning and cricket's song in the night.
Stroll around this pristine village to get friendly with local people and to know their traditions.
Have a short excursion to all the neighbouring settlements like Lava, Pedong and Rishop, etc.
Have white water rafting in River Teesta or chill out by the riverside.
Enjoy swimming, angling, picnicking in the shimmering Reshi River.
How to Reach Rikisum Kalimpong
The most adjacent railway Station of Rikisum is the New Jalpaiguri station whereas Bagdogra is the nearest airport. After boarding a train to NJP or a flight to Bagdogra Airport, you can opt for a car to reach Rikisum.
To have a hassle-free journey, you can take a complete Darjeeling tour package from North Bengal Tourism where sightseeing, accommodation, car all is included.
Best Time to Visit Rikisum Kalimpong
March to April is considered to be the best ti\me to visit Rikkisum. During these, the blossoming Rhododendrons can be seen and also the mighty Kanchenjunga very clearly. However, it is advisable not to visit this village during the season of Monsoon.