Yelbong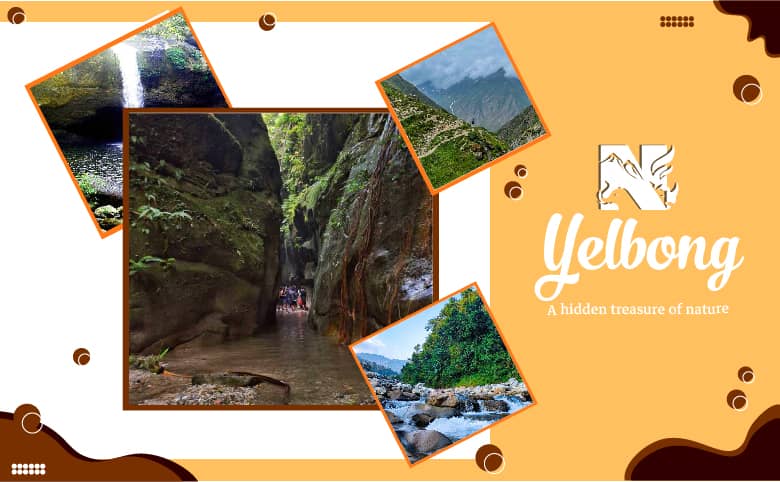 Nestled on the foothills of Himalaya and in the valley of Kalimpong Hills, Yelbong is a hidden gem. For those who are in love with adventures and trekking, this can be the best destination to explore. In the Kalimpong District of West Bengal, Yebong is a hilly settlement surrounded by luxuriant forest which you will certainly love to visit, and in the following lines, let us describe why.
What to See in and around Yelbong
There are many soothing spectacles one can see in and around this village and some of the prominent ones are:
The surrounding lush green forest along with the daunting hills in the backdrop.
Breathtaking View of the sunrise and a flaming view of the sunset.
Vibrant Himalayan Birds and colorful butterflies can be seen flying relentlessly.
Stunning Cascading Waterfalls deep inside the forest of the village.
A deep river canyon with a narrow valley surrounded by very steep walls with rocky cliffs.
Things to do in and around Yelbong
Yelbong is mostly famous for river canyon trekking among adventure enthusiasts. Enclosed by hidden waterways and towering waterfalls in the forest, Yelbong offers a completely peaceful environment to enjoy. However, there are lots of other things to do here and they are as follows.
Indulge yourself in bird and butterfly watching activity. Capture stunning photos of them.
Go for the forest hike if you are a lover of outdoor sports. From the high elevation, relish the panoramic vista of the hills and the lush green forest.
Visit the two stunning hidden waterfalls named "rainbow waterfall" and "three-step waterfall".
Go for Yelbong Canyon trekking which is exciting as well as thrilling.
Nightwalk along with the riverside and listen to the hypnotizing songs of cricket.
Meet the local villagers to know them well and the secret of the simplicity of their life.
How to reach this Village
Yelbong, being an offbeat destination, can be reached by road only. The nearest railway station and the airport are NJP and Bagdogra respectively. Upon reaching NJP, Siliguri, or Bagdogra airport, you have to hire a vehicle for Yelbong. It will take around three and a half hours.
Accommodation Options in the Village
There are no hotels and resorts here at Yelbong. Only a homestay facility is available to stay. The homestay here provides the best facilities as the local people have transformed their homes as homestays to provide accommodation options to the visitors.
Best Time to Visit Yelbong
There is no perfect time to visit this scenically blessed hamlet as you can visit this settlement at any time of the year. Summer has its own charm here when trekking becomes fun whereas Monsoon is all about lush greenery everywhere.