PEDONG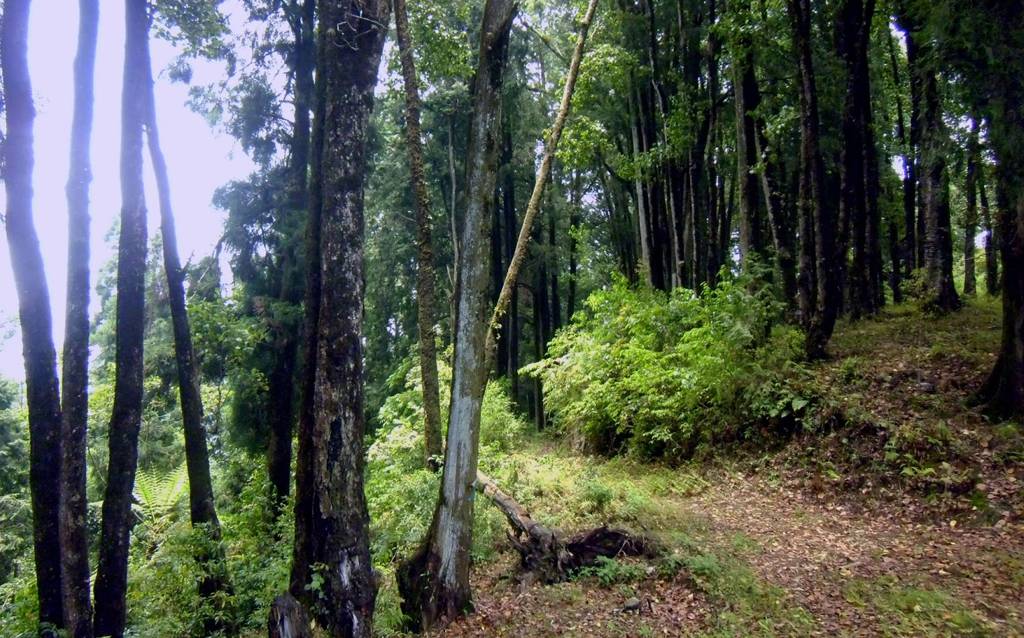 Pedong at a height of 4100 ft is becoming one of the most desired destinations in Eastern Himalaya. Pedong is only 21kms away from Kalimpong and located on Kalimpong – Lava road. Pedong is a historical place with abundant natural beauty. Pine forests, lush green valleys and over viewing of Mt. Kanchenjunga and Mt. Siniolchu make beautification to this place. Nathu – La and Jelep – La are closely visible from Pedong. Pedong derives its name from a Pine Tree which is 30mts in height and 200 yrs old and located in the heart of the town. In Bhutanese language "Pe" means Pine and "Dong" stands for Tree i.e. Place of Pine Trees. Pedong lies on the ancient Silk Route which connects Lhasa from India via Jelep – La. Pedong witnessed the long standing feud between Lepchas and Bhutias and the ruins of Damsanguddi Fort was the centre of it. After Anglo – Bhutanese war in 1865, British took control over Pedong.
With the touch of history Pedong is also very rich in avifauna and therefore is a "must visit" for bird watchers. In the recent years there has been considerable increase in bird population both in numbers and species due to increasing forest cover in the villages and the increasing awareness regarding the ecosystem amongst the villagers. Variety of insects and butterflies are also major attractions for scientific community who explore these areas to understand the unique bio diversity of this region. Apart from birding there are many short trek routes nearby Pedong. Ramitey - This place offers the longest view of river Teesta. Nearly fourteen bend of the river at a glance. This place offers the best view of the Teesta flowing. Rikkisum - Located at one of the best vantage points Rikkisum consists of the ruins of an old British bungalow constructed in 1902 to serve as a halting point for the British travelers when on their way to Tibet in the old days. But because of its vantage point, it provides as a fantastic sunrise points alongside a very long Himalayan range with Mt. Kanchenjunga. Sangchen Dorjee Monastery - This is the one of the oldest monasteries in Pedong and its surrounding areas. Established in and around the early 1700AD it provides tremendous historical insight into the history and culture of this place. The Sangchen Dorjee Gumba also has some amazing fresco paintings on the inner walls of the main chamber depicting Tantric Buddhism. The best season to make a trip to Pedong is from October to March. This time the weather is pleasant.
If you are looking for something new, something different, something authentic then Pedong is the place to be. This is a place with a very beautiful blend of History, culture and nature wherein a traveler can have a true genuine experience.
Places to visit in Darjeeling