NAMCHI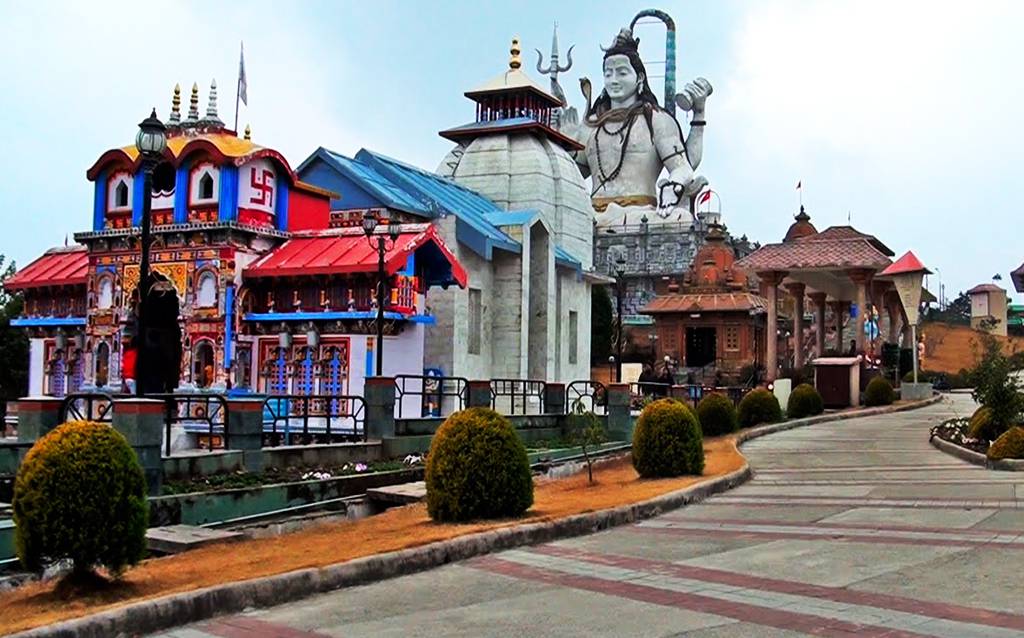 Namchi at an altitude of 1675mt is a scenic settlement of South Sikkim. Dotted with sacred temples and monasteries Namchi has emerged as a religious center of Sikkim. The most iconic monument in Namchi is the grandiose statue of Guru Padmasambava sited atop the Samdruptse Hill. Enclosed with daunting hill and emerald green forest, Namchi has wooed the heart of many travelers with its mesmerizing vista of snow capped Mt Kanchenjunga.
Amazing Fact About Namchi
Namchi is the home of world largest statue of the revered saint Guru Padmasambava with an average height of 118 feet. The hill atop which the figurine of Guru Rinpoche is built in reality is a dormant volcano. According to the ancient legend, Buddhist monks used to offer prayers to the volcano to keep it calm.
Sightseeing Places In Namchi
Char Dham
Samdruptse Hill
Baichung Stadium
Rock Garden
Pelling
Gangtok
Taray Bhir
Things To Do In Namchi
Visiting religious sights
With Namchi Tour Package of North Bengal Tourism, travelers can visit all the astounding religious sights and enjoy the amazing vista of Kanchenjunga range and get an insight in the Buddhist Philosophy. The Namchi Tour Package of North Bengal Tourism is both reasonable and tailor made according to travelers preference.
Hotels In Namchi
Being a favored tourist destination there are many options of accommodation in Namchi. Visitors can either stay in budget hotels in Namchi or in cozy homestays. With North Bengal Tourism, travelers can save ample of time and money while finding a hotel or home stay in Namchi according to their convenience and budgets.
How To Reach Namchi
By Air: The nearest airport of Namchi is in Bagdogra. From Bagdogra Airport it is an overall 4hrs journey to reach Namchi.
Distance: The distance between Bagdogra to Namchi is 98 kilometers.
By Rail: The nearest railway station of Namchi is New Jalpaiguri Station (NJP). It takes 4hrs to reach Namchi from NJP.
Distance: The distance between NJP to Namchi is 94 kilometers.
With car rental service of North Bengal Tourism visitors can rent a car from NJP to Namchi or hire a taxi from Bagdogra to Namchi at a reasonable fare to cover this distance.
Some travelers also make Gangtok or Pelling their base to explore Namchi and its surrounding places. Regular buses ply between Gangtok to Namchi.
Distance: The distance between Gangtok to Namchi is 80 kilometers and Pelling to Namchi is 73 kilometers.
Best Time To Visit Namchi
April to June: During this time the weather of Namchi remains pleasant and visitor can enjoy the vista of blooming flowers.
July to September: During this time Namchi experience heavy rainfall and the road leading to Namchi becomes prone to landslides.
October to March: During this time visitors can witness the panoramic vista of snow capped Himalayan ranges while being engulfed by the cool winds.