RAJABHATKHAWA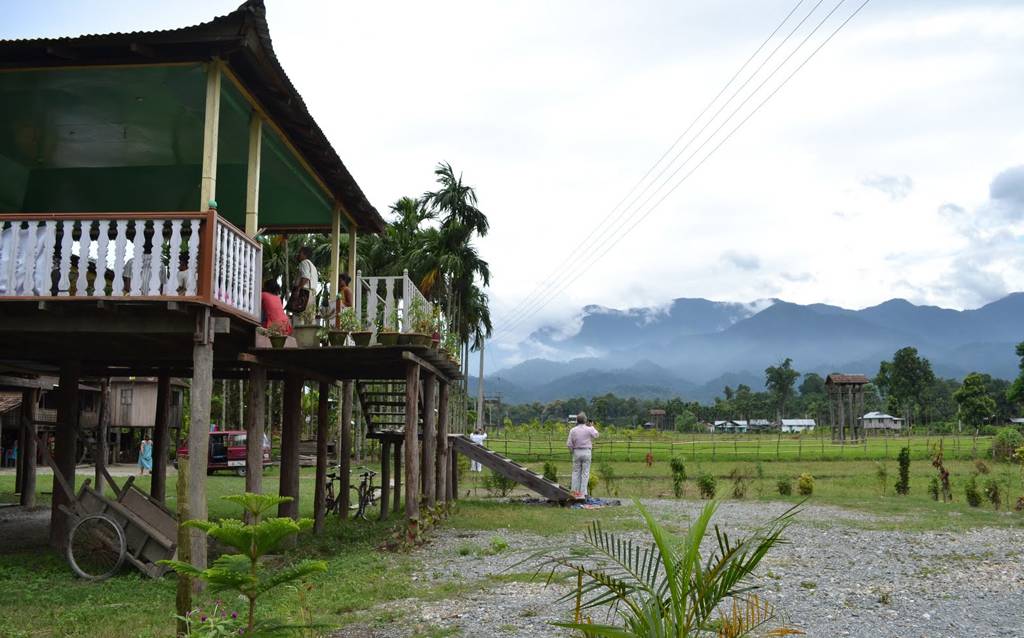 Rajabhatkhawa in Dooars is the gateway to Buxa Tiger Reserve. Surrounded by dense forests Rajabhatkhawa is a pictorial forest village located adjacent to Buxa Tiger Reserve. It is an ideal place to visit for the wilderness lovers in Dooars. Within the premises of Rajabhatkhawa there is a watchtower. The watchtower is enclosed by dense forest which gives the best opportunity to the visitors to spot elephant, bison and even tiger. There is a story behind the name of the village. It is said that in 1800, the king of Cooch Behar vowed to never eat rice if he did not manage to dethrone the ruler of Bhutan from the area where the village thrives now. After some time, the monarch of Bhutan himself agreed to leave and as a gesture of amity, the kings met and had a feast of rice in the dense forest. That gave the village its name. The Nature Interpretation Center at Rajabhatkhawa is a major attraction. This centre provides the visitor with an insight of what the Buxa Tiger Reserve has to offer in terms of flora, fauna, and ecological diversity.
The Animal Rescue Centre of Rajabhatkhawa is another popular tourist attraction of this place. The Animal Rescue Centre is where the injured leopards and tigers are treated till they are normal before they are released back in the forests. Here visitors may watch Tiger, Leopard, Bison and sum other animals. The Orchidarium of Rajabhatkhawa is another tourist destination of this serene forest village. This Orchidarium houses more than 1500 species of delicate orchids. Rajabhatkhawa is also a must visit destination for the avid bird watchers. There are number of bird species along with migratory species are seen here. Fork tails, Goosanders, Ibis Bill are few among them. Wildlife safaris, bird watching and trekking are the prime attractions for tourists visiting Rajabhatkhawa. According to officials of the forest department, 32 types of creepers and herbs, 112 breeds of orchids and more than 150 species of trees are found in the emerald greenwoods enclosing this quaint hamlet. Places of attraction nearby include Chilapata, Jayanti and the Buxa fort. Winter is the best time to visit Rajabhatkhawa. It is better to avoid the monsoon if visitors want to indulge in activities like trekking. The forests remain closed from June 15 to September 15 every year.
Accommodation In Rajabhatkhawa
There are few homestays in Rajabhatkhawa but Rajabhatkhawa Forest Bungalow is the most preferred place to stay. Rajabhatkhawa Forest Bungalow is a Nature Resort maintained by the West Bengal Forest Department Corporation Ltd (WBFDC). It is also known as Buxa Jungle Lodge.
How To Reach Rajabhatkhawa
Taxis and cars are available from New Jalpaiguri (NJP) Railway station to Rajabhatkhawa. You can also take a train from NJP to the Siliguri-Hasimara section and get down at Rajabhatkhawa Railway Station. Another way is to get down at the Alipurduar junction and reach Rajabhatkhawa by road via Damanpur.
Places to visit in Dooars