RAMDHURA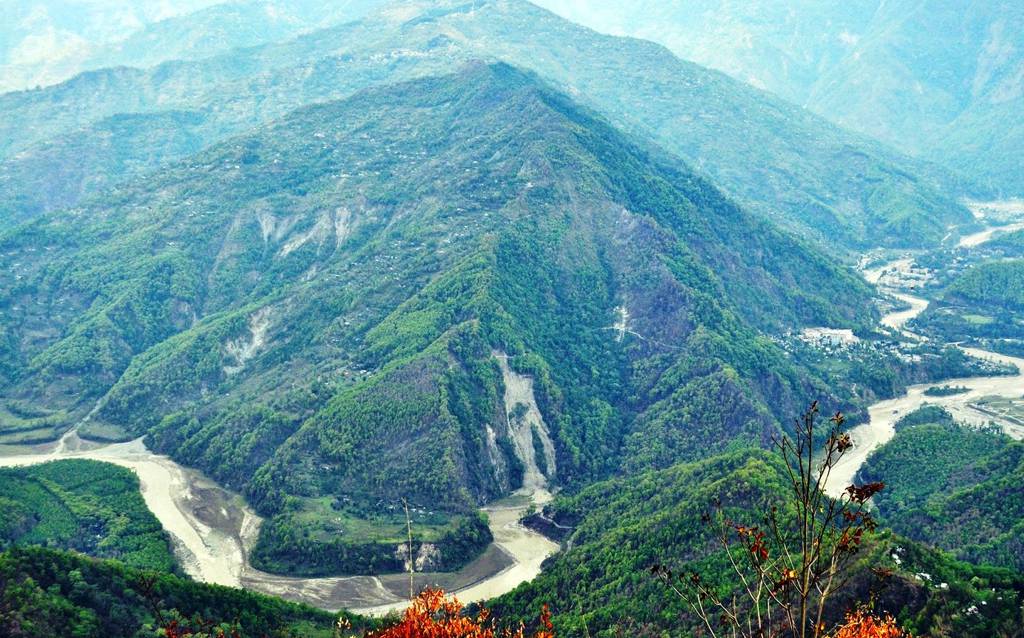 Ramdhura is a small village just 15 kilometers from Kalimpong with a fabulous panoramic view, a mesmerizing sunrise with its changing colors over Mt. Kanchenjunga, the Teesta River, the pine forests, the Cinconha Plantation and an army of colorful birds and butterflies. The name Ramdhura is a combination of Ram (of Ramayana) and Dhura, which means village. The village is situated at a great height, above a dense forest of pine and other hilly trees and offers absolute tranquility, which many vacationers look for. Being a small, underdeveloped village, which has caught the limelight very recently, Ramdhura cannot provide you with luxurious accommodation options, but once you reach the place, perhaps those luxuries will not mean much to you, since Ramdhura will delight you with its natural treasures by that time.
Ramdhura is famous for its home stays that are amidst the mountain facing the Kanchenjunga and cooked home food. Imagine the heavenly combination, when you will see the Kanchenjunga from your transparent window and have your staple food in a cozy room. Isn't that worth experiencing once in a lifetime? Ramdhura can be visited at any time of the year, as the charm of this place would never fail to astound you. Ramdhura will delight you with the sparkling sunrise on Mt. Kanchenjunga from your home stay, on a wintery day. But, if you wish to overcome the heat of the plains, in the summer, then you can very well come here and enjoy the cool breeze and refresh your mind. And, the monsoon is the best time to come here for the floating clouds across your room.
Ramdhura is ideal for short trekking or mountaineering trips. It also houses the British-built Jalsa Bungalow, constructed in the year 1930. This beautiful bungalow forms another attraction of Ramdhura. Trekking around the Cinchona plantation and visiting Chinchona Godown are other alluring activities for tourists in Ramdhura. The place also hosts a pilgrimage site including Mahadev Dham temple. Hanuman Tok is a viewpoint in Ramdhura that offers a splendid view of valleys and mountains. Ramdhura forms the centre from where a few more beautiful tourist sites can be reached including Delo Nature Park, Rikissum, Algarah Bazar, Sillery Gaon, Icchey Gaon, Lava, Pedong, Loleygaon, Kalimpong and Rishyap. Sightseeing in Icchey Gaon and Sillery can be a memorable experience. Ramitey Dara, located near Icchey Gaon is known for its longest view of Teesta River. Valley of Silence, Damsang Fort and Tinchuley are other delightful view points.
Ramdhura is the new found gem of North Bengal. Surrounded by pine forests kissed by clouds and the view of flickering lights of Kalimpong in the night, makes Ramdhura a great destination to spend a quiet weekend in the Himalayas.
Places to visit in Darjeeling