RINCHENPONG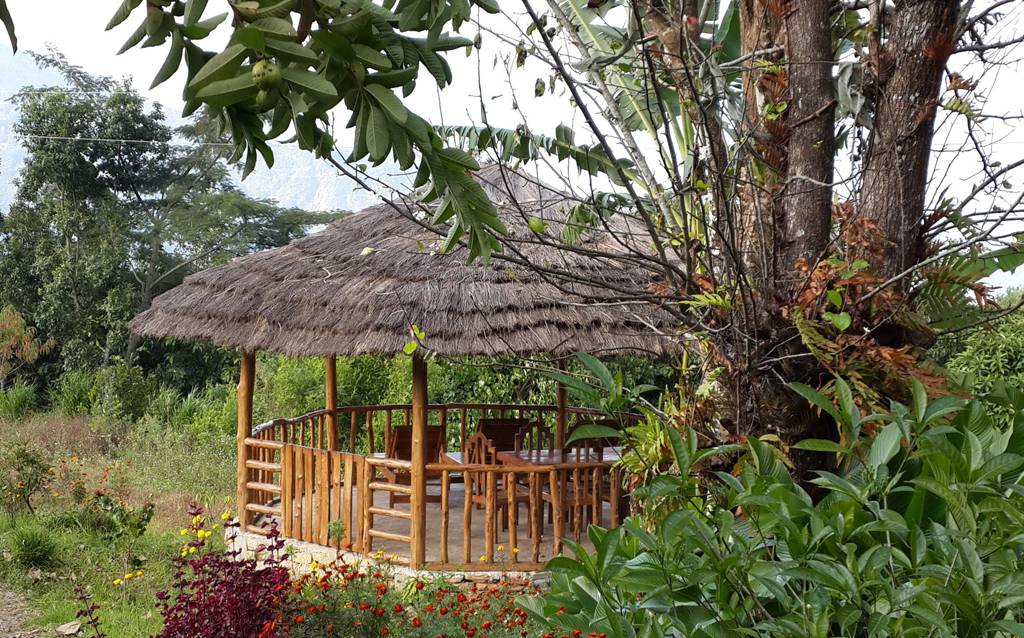 Amidst the heavily forested area lies a small yet mesmerizing village called Rinchenpong. Popularly known as Silent Valley, Rinchenpong is perched at an altitude of 5500ft. Tucked in the lap of Himalayas Rinchenpong has emerged as one of the renowned tourist destination of West Sikkim. Travelers are allured towards Rinchenpong by its scenic beauty and panoramic view of the Himalayan mountain Range. But mystical beauty is not the only thing that attracts tourist to this quaint hamlet of Rinchenpong.
Interesting Facts About Rinchenpong
During 1860 British sent a troop of army to conquer the land of Rinchenpong then inhibited by Lepcha tribe. But more than half of the troop were killed prior the invasion. According to the historian the Lepcha people poisoned the main source of water with natural herb, thus killing almost half of the army. This act forced the army to retreat. Since then, the pond of Rinchenpong was named as Bikh Pokhari. In native language the word 'Bikh' stands for 'Poison' and 'Pokhari' for 'Lake'.
Rinchenpong Sightseeing
Bikh Pokhari
Rinchenpong Monastery
Reesum Monastery
Maggi Dara
Rabindra Smriti Van
British Bungalow
Pelling
Varsey Rhododendron Sanctuary
Things To Do In Rinchenpong
Bird Watching
Hiking
Trekking in Varsey Rhododendron Sanctuary
With Sikkim Tour Package of North Bengal Tourism, travelers can explore the historic town of Rinchenpong along with visiting the pictorial destinations around it at the most reasonable range.
Hotels In Rinchenpong
Being a favored place to visit in Sikkim there are many options of accommodations in Rinchenpong. Visitors can stay in homestay, ancient bunglow, resorts or budget hotels in Rinchenpong.
With Hotel Booking service of North Bengal Tourism, travelers can save both time and money while booking hotels in Rinchenpong.
How To Reach Rinchenpong
By Air: The nearest airport of Rinchenpong is in Bagdogra. It is an approx journey of 5hrs to reach Rinchenpong from Bagdogra Airport.
Distance: The distance between Bagdogra to Rinchenpong is 127 kilometers.
By Rail: The nearest railway station of Rinchenpong is NJP (New Jalpaiguri Railway Station). It takes an overall 5hrs drive from NJP to reach Rinchenpong.
Distance: The distance between NJP to Rinchenpong is 124 kilometers.
Traveler can cover this distance to reach Rinchenpong by directly hiring a car from NJP or Bagdogra. With the Car Rental Service of North Bengal Tourism, travelers can easily hire a taxi from NJP to Rinchenpong or rent a car from Bagdogra to Rinchenpong at a reasonable price.
They can also opt for staying overnight in Pelling and next day continue their journey to Rinchenpong.
Distance: The distance between Pelling to Rinchenpong is 34 kilometers.
Best Time To Visit Rinchenpong
April to June: During this time of the year, visitors can relish in the pleasant weather of Rinchenpong while being mesmerized by the vibrant vista of blooming flowers.
July to September: During this time of the year, Rinchenpong is mostly hidden beneath the white veil of mist while experiencing an average rainfall. Weather in Rinchenpong during monsoon can get bit cold.
October to November: During this time of the year, Rinchenpong becomes the hub of adventurers since it is the best time to partake in activities like bird watching, and trekking. This is also the best time to visit Rinchenpong to witness the amazing view of Snow Capped Himalayan Range.