ROCK GARDEN DARJEELING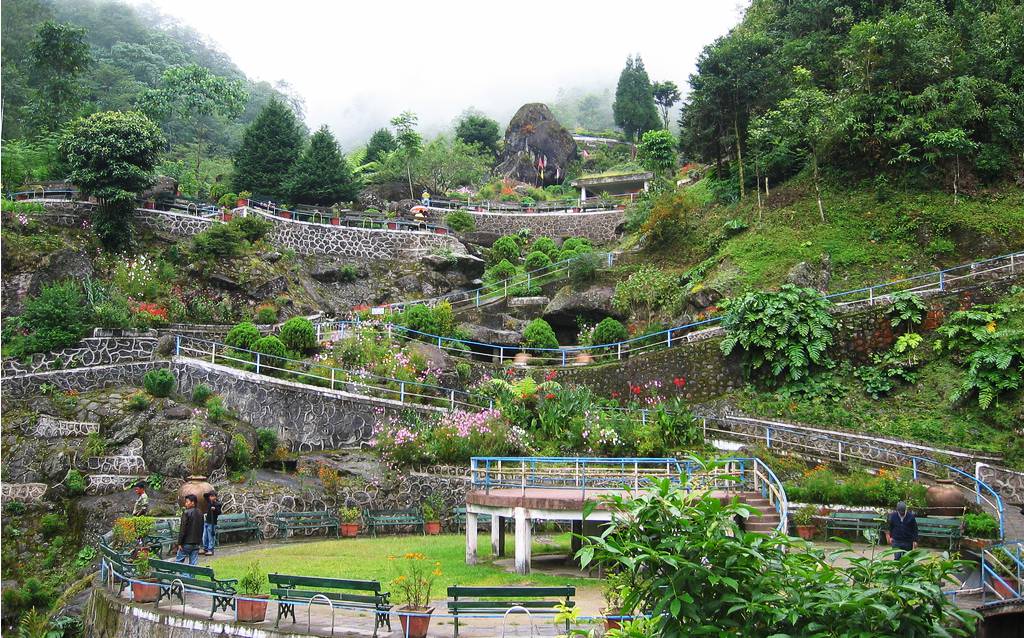 Located 10km from the main town Darjeeling in the valley down below is the Barbotay Rock Garden also known as the Rock Garden at Chunnu Summer Falls which has become one of the most favored destination in the nature lovers' list who are traveling to Darjeeling. It is a showpiece meant to lure people to Darjeeling after political agitations disrupted tourism in the 1980s. There is another rock garden in Darjeeling known as Sir John Anderson Rock Garden, which is part of Lloyd's Botanical Garden.
Rock garden is a multi level picnic garden, terraced around a natural fall called Chunnu Summer Falls. The Rock Garden offers a beautiful view of a hill stream cascading over rocks along the slope, done up with flower gardens and sitting spaces at different levels. Surrounded by the picturesque sight the journey towards this scenic Rock Garden in itself is thrilling. There are sharp hair pin bend and the gradient road is very steep which can give cold chills to any new visitors but the astounding view of the adjacent valley will be accompanying you throughout your journey towards Rock Garden. One of the phenomenal events which will unfold before your eyes on the way to Rock Garden is the position of the clouds. You will see them somewhere down in the deep gorge, and as you descend quickly you will see them rising above you which is simply spell binding. The tiresome yet thrilling journey will be long forgotten once you get to bask in the glorious terraced picnic spot of Rock Garden. The alluring and soothing sound of the waterfall cascading down from the hills amidst lush green scenery and innumerable species of beautiful flowers and ornamental plants in Rock Garden are bound to take your breath away. Each season has its own charisma in Rock garden which has ensnared the heart of many nature lover and travelers.
Listening to the lulling sound of waterfall while relishing the relaxing boat ride with the back drop view of the stunning Himalayas is the best way to spend some quality time amidst the nature and Rock Garden is the perfect destination to unfold all these wonders while traveling to Darjeeling. It is recommended to keep Rock Garden as Must See place in your Darjeeling tour plan.
Places to visit in Darjeeling