SILLERYGAON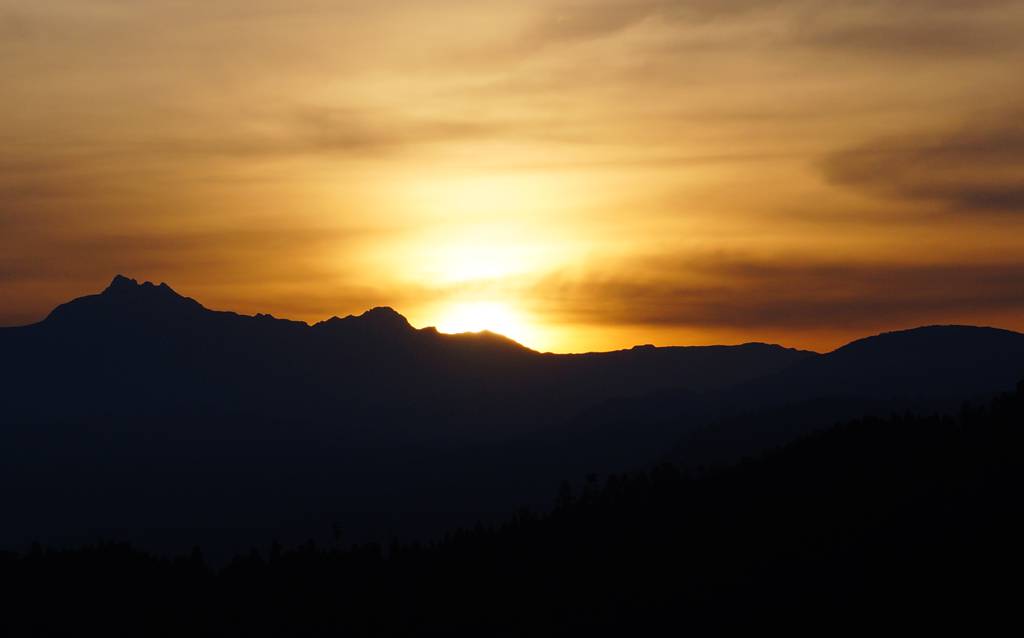 Sillerygaon is a small hamlet which resides on the Himalayan mountain range very close to Pedong and Kalimpong town. Sillery Gaon is being hailed as the New Darjeeling by the locals, due to its similar features. Surrounded by tall pine trees on all sides, this place is at a height of 6000 ft in the Darjeeling district. It is about 8km from Pedong, which makes it easier to travel here via Kalimpong. There can be many reasons to visit this place, but the most called for reason is the sight of the silver shimmering Kanchenjunga, which will leave every traveler in awe.
The forefathers of Sillery village were cinchona planters that were planted here by the British for the production of Quinine to cure Malaria, and there were 30 families in the beginning. "Sillary Shag" was predominately cultivated and the hamlet was famous for it, so the village was christened as "SilleryGaon". SilleryGaon is where silence and peace is in abundance along with the sheer natural beauty. If you are bugged by the city life, it's always interesting to take a break in a hamlet like SilleryGaon and rejuvenate yourself. The wilderness of the village, the chirping of the Himalayan birds, the fragrance of different trees and its flowers will entice your mind.
Apart from the serene ambiance there are many places nearby Sillerygaon which can pipe up your experience in this quaint village. For short trip you can opt for Ramitey view point a 35mins walk for literally breath taking views of Mt. Kanchenjunga and 14 turns of river Teesta, Tinchule which provide with an awesome views of mountains and valleys, Damsang Fort 45 mins trek it's the fort of last Lepcha king. This is the only fort in the whole of Darjeeling district. There is a view point on the way towards the fort from where one can experience some really good views of mountains and adjoining forest, a 13th century old Gompa near the Mahar regiment base at Pedong with mummies of spiritual leaders. Sillery Gaon would make your visit an invigorating one, hence you can visit here anytime of the year. However, rainy season is not the most ideal time to visit. Therefore, you can come down here in the winter season, to have a clear view of Mt Kanchenjunga, and feel its glory.
Sillery Gaon is blessed with lush greenery. It also provides a beautiful view of Kanchenjunga, the third highest mountain in the world making it an ideal get away from your hectic life. The calmness of the village and serenity makes travelers tend to stay in this location and take a chill break from the regular stress and pressurized lifestyle.
Places to visit in Darjeeling